Click here to get a PDF of this post
The old darling of the last bull market Apple's chart has lost it's way. Apple's only sin was to not set a new earnings record. Carl Icahn then piled on announcing he had exited his Apple stock completely today. To say this sell off is overdone is an understatement from a fundamental and technical perspective. Apple is extended so far away from the 10 day EMA it could begin to snap back like a rubber band at any time. A 22 RSI is extremely oversold. Then we have the $92 – $92.50 price support zone right here as well. If Apple is going to bounce this will be the area. I am lucky enough to be out here and this is a good level for me take a reversion to the mean trade with a great risk/reward ratio if we can dip just a little more.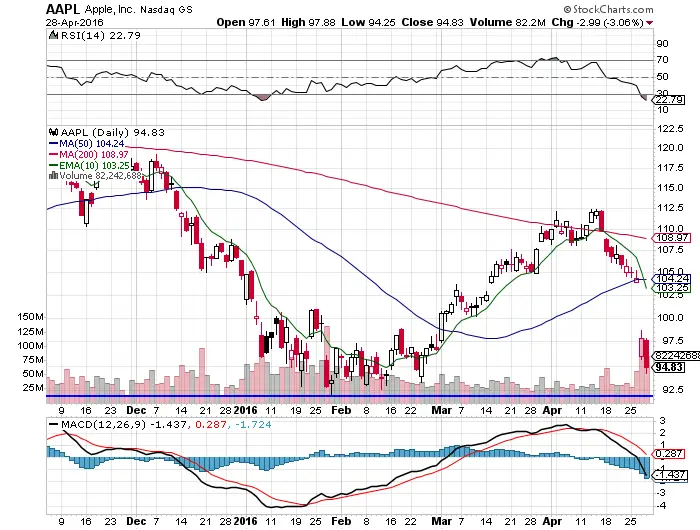 Twitter has not been as clever in monetizing its ads as its big brother Facebook but from a technical perspective the $14 price support level presents a great risk/reward a here after the vast majority of the bad news has been priced in at this point. It reminds of when Facebook was beat down in 2012 at $17 and left for dead because they would never monetize. This may be an opportunity for those who want to own Twitter anyway.