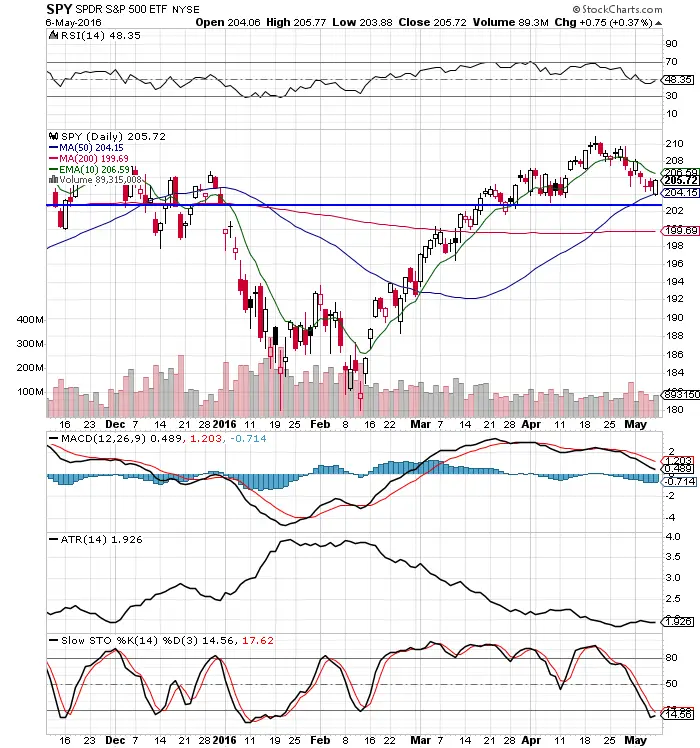 The $SPY price is still in the same price range as it was in late 2014.
$SPY is still within striking distance of all time highs.
The 50 day SMA held as support on Friday bouncing late in the day.
$203 is the short term support level.
MACD is still under a bearish cross.
Slow Stochastics is still under a bearish cross but is starting to turn and could cross back over and become bullish next week.
Average true range (ATR) has gone flat showing price is currently range bound.
Price is below the 10 day EMA showing a short term pullback
Price is still above the long term 50 day and 200 day moving averages showing the mid term uptrend is still in place.
This market still favors swing traders and dip buyers and selling into strength.