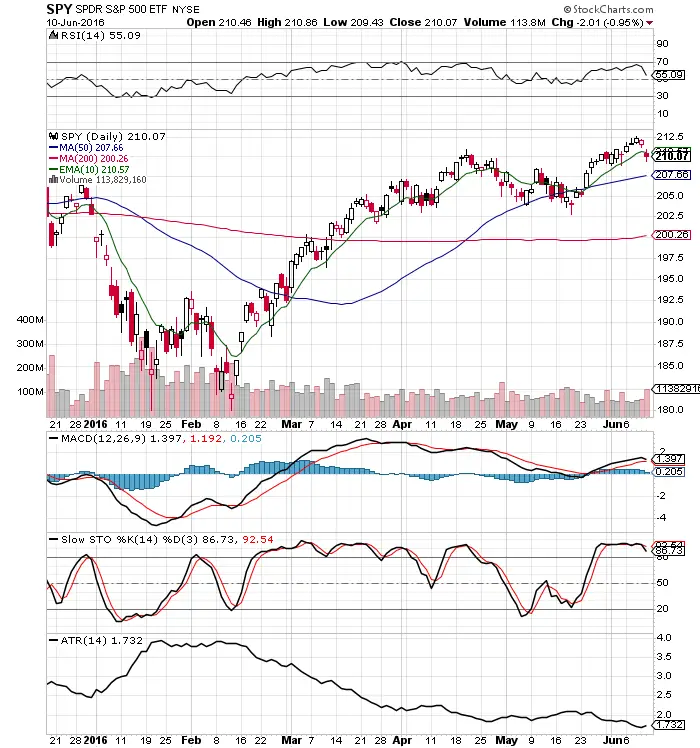 $SPY sits at +3.04% year to date. It hasn't delivered much return in 2016 for all the risk that has been taken on during the drawdowns.
$SPY continues to stay inside a large trading range since late 2014.
All-time highs were rejected last week.
The Brexit possibilities are starting to send jitters into the equity markets, giving bulls an excuse to lock in profits.
$SPY gapped down Friday and never closed the gap. This is a downside signal short term.
$SPY lost the 10-day EMA Friday, showing a reversal in the short term time frame.
MACD is still bullish but it is starting to turn over.
Slow Stochastic is under a bearish cross in the short term time frame.
55 RSI is still bullish.
Long term is still bullish, and likely that we break out to new all-time highs in coming weeks. However, the odds are on a pullback in the indexes to work off the overbought conditions. A 50 RSI and 50-day SMA convergence would be the first possible dip buy level for my system.