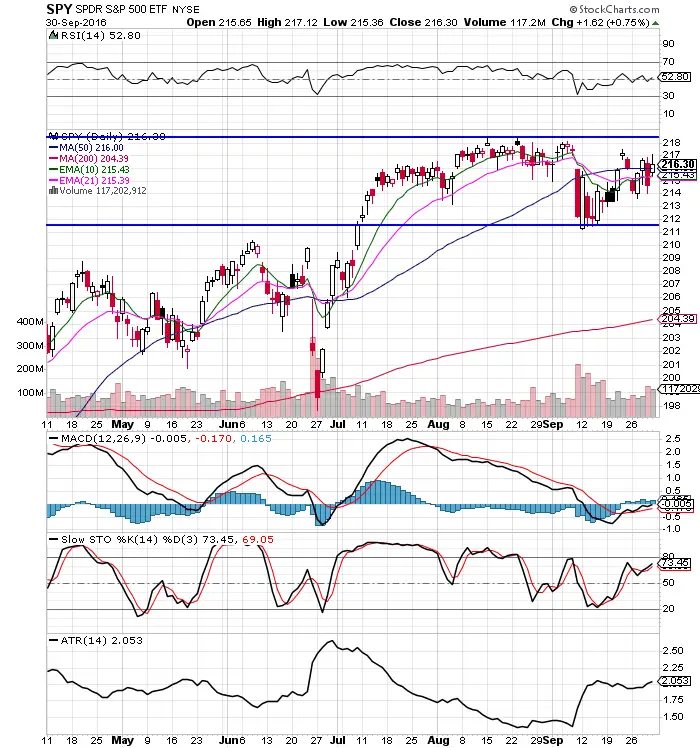 The rallies felt very strong late last week but they were only inside the recent trading range.
The price last Thursday seemed to fall hard but it was well inside the near term trading range.
$218.50 has been $SPY resistance since August 15th 2016.
$211.25 has been $SPY support since the July 18th 2016 breakout to new highs.
The MACD has held its recent bullish crossover.
The slow stochastic has held its bullish crossover.
The RSI at 52.80 is neutral to slightly bullish here.
The ATR has remained expanded since the recent near term support giving opportunities for intra-day traders.
The 10 day ema, 21 day ema, and 50 day SMA are less than .61 cents apart now as they converge in this tightly range bound market that has no current trend.
This type of market can lead to losses quickly when overtrading and chasing weakness with short positions or buying momentum that quickly fades. This market remains a buy the dip sell the rally range bound market.