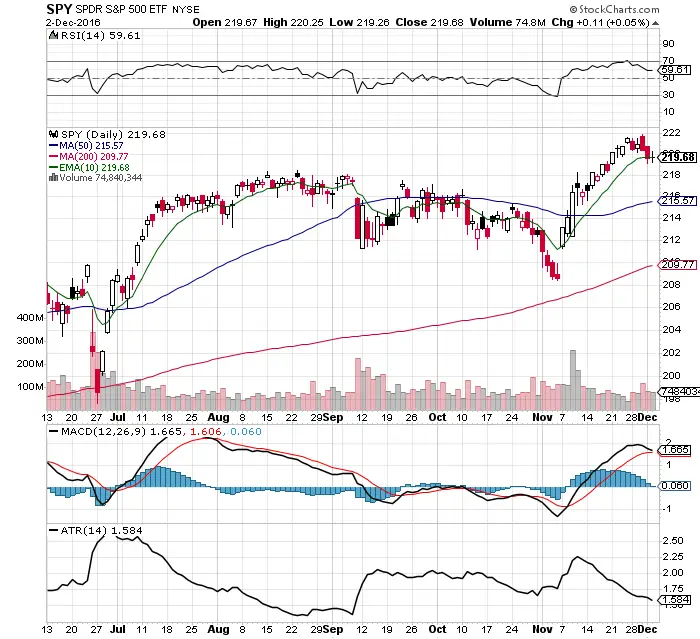 $SPY is in a long term uptrend.
Pushing against all time highs is the most bullish signal.
$SPY has been range bound for the past seven trading days.
The 10 day ema has acted as end of day support for the past 19 trading days. The 10 day ema is the first line of support.
The $218.50 price level is the next line of support back to the near term breakout level.
It is bullish that volatility has continued to fall. A volatility spike will be the first sign of a potential pullback.
The MACD is close to a bearish cross showing a loss of momentum.
An RSI of 59.61 is on the bullish side of the reading with room to go higher.
The S&P 500 index leaders have been financials, energy, materials, and transports recently.
Tech, consumer staples, and utilities have been the laggards in the S&P 500 index.
I am looking to buy dips in the indexes here.