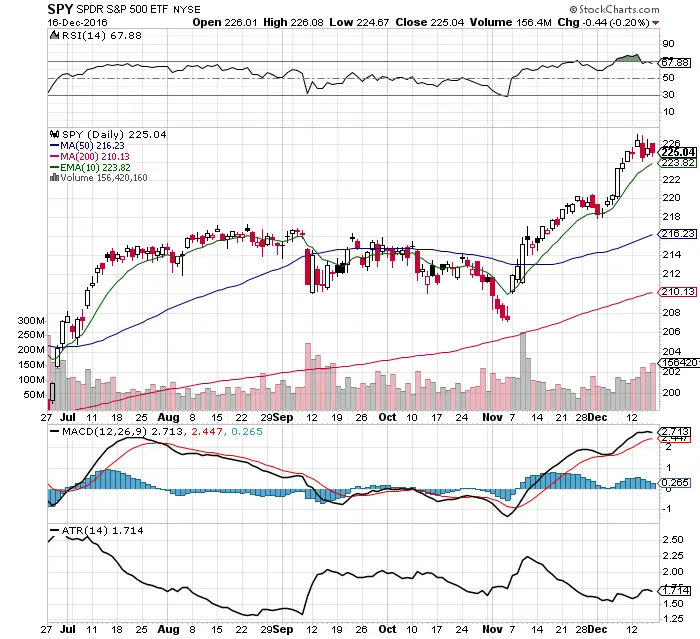 $SPY continues to stay in a strong uptrend but is starting to consolidate gains.
$SPY traded in a $224 support and $227 resistance trading range last week.
Price has become very extended from the 50 day and 200 day SMA and even the 10 day EMA. A small pullback is likely next week to the 10 day EMA.
RSI still overbought at 67.88 and beginning to reverse out of overbought levels. Not much upside potential here without some price consolidation.
MACD maintains a bullish crossover but signal line is beginning to reverse.
A small increase in volatility last week as the ATR increased and the daily trading range expanded.
The long top candlestick wicks in price action last week are a sign of a rejection by buyers of higher prices.
$VIX remained flat last week showing little fear at this stage of the market move.
The $SPY leading sector $XLF has been range bound for over a week.  The S&P 500 will need other sectors to strengthen to move this trend to another level higher.
All stock indexes have gone sideways here and swing trading lows long and selling highs is starting to work again.
I am short $DIA here via $SDOW as the DJIA 20,000 is likely a profit taking area after this amazing run up. I would also be a buyer of a dip in $SPY.