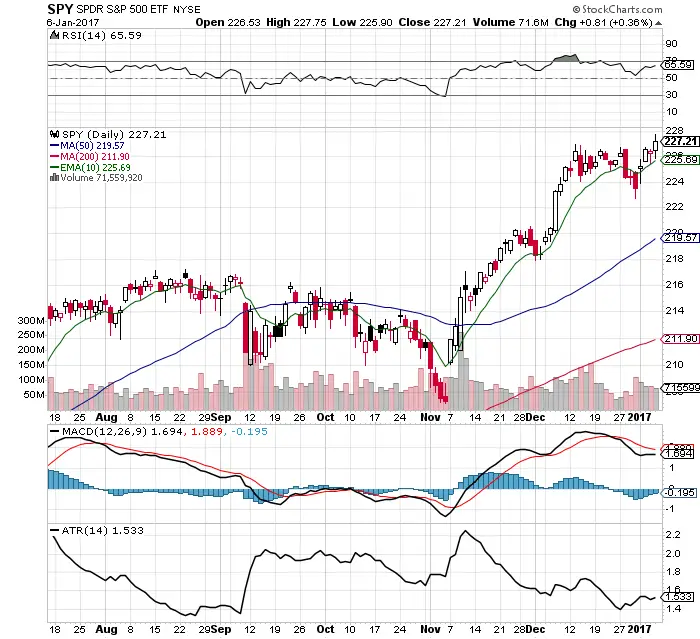 This market index changed from accumulation to just being traded back and forth since December 9th. The trading range since December 9th has been support at $222.73 while resistance has been near all time highs at $227.75.
The long term uptrend is still up as it tried to break out to the upside again Friday.
Price is above all key moving averages and near all time highs.
The DJIA 20,000 continues to be a psychological focus for this market and a key technical resistance level.
MACD is still under a bearish cross.
The 65.59 RSI is very near an overbought reading and gives little room for much more upside based on historical data.
The ATR continued to expand last week giving a little more room for intra-day trading.
The presidential inauguration on January 20th has a potential for a sell the news day if we do not have a deeper pullback by then.
With $VIX at 11.32 we are a low volatility market. Volatility doesn't have much room to go any lower. VIX is lowest near tops and highest near market bottoms.
The long term risk reward here still favors short selling for a pullback from these elevated levels.