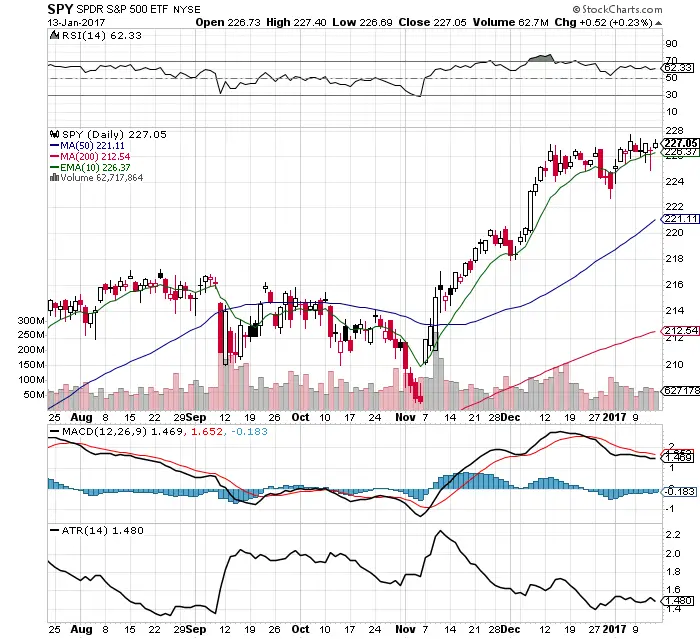 $SPY has been inside a trading range since December 9th with $224 support and $227 resistance.
$SPY remains in a long term uptrend.
With VIX at 11.23 we are in a very low volatility market making it difficult to make money swing trading or trend trading. This is a day traders market. Historically volatility can't get much lower. Volatility will likely return in coming weeks.
The daily trading range remains very tight.
62.33 RSI is very close to an over bought reading.
The MACD remains under a bearish cross but price has not trended down yet.
Volatility could arise from the Trump inauguration day Friday, this rally after the election has already priced in a lot of Trump success. This could be a sell the news event.
The best risk reward is currently with buying small dips and selling into strength.
The DJIA 20,000 level remains to be a psychological level for profit taking and is acting as resistance for big cap stocks.
I remain short the DJIA here due to the risk/reward favoring the short side and will be looking to cover and buy any deep dips back near the 30 RSI in coming weeks.