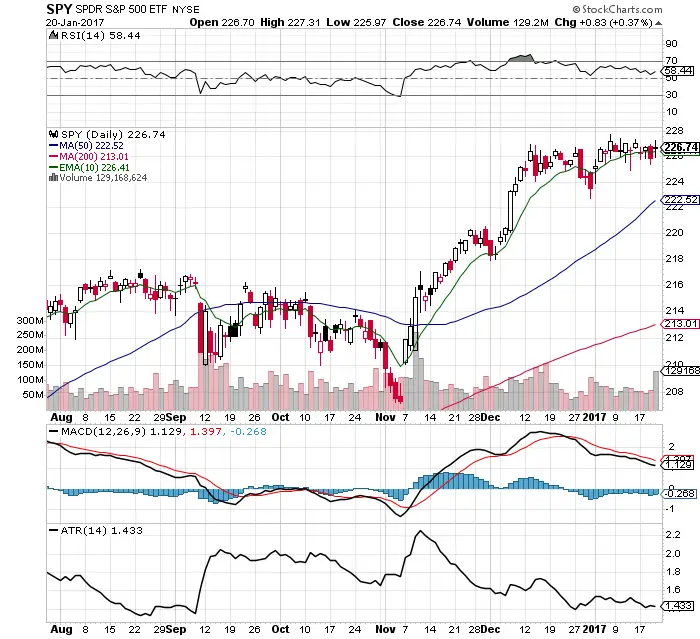 $SPY remains in a long term uptrend but has made no progress to the upside since December 12th staying tightly in a range.
Support is currently $225 while resistance is $228.
RSI at 58.44 gives room for more upside in the short term.
MACD remains under a bearish cross giving a warning of the trend failing to go higher.
ATR has flattened out as volatility has failed to swing prices either higher or lower over multiple days.
$VIX declined sharply after the inauguration to 11.54 as once again prices failed to breakout higher or lower.
The 50 day and 200 day SMAs continue to be sharply ascending on the daily chart.
The risk/reward does not favor entries this late in the uptrend as price is very extended from the metrics of P/E, EBITDA, and moving averages.
For 5 weeks both holders of longs and shorts have failed to make money without active intra-day trading.
This market is not currently under accumulation or distribution as it is simply being traded back and forth in a tight range.