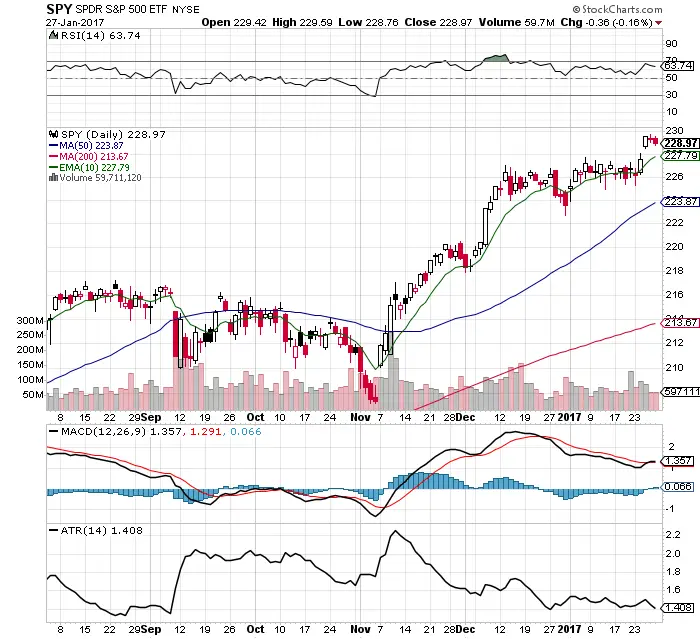 $SPY continues to be in a long term uptrend pressing new all time highs.
$SPY broke out last week and held the gap higher to create a new trading range.
Bullish MACD crossover last week.
RSI stays high at 63.74 pointing to overbought short term and needing consolidation.
The ATR decreased on the breakout as volatility stays low.
$VIX Volatility Index – one of the lowest weekly closes in history: 10.58.
From a technical stand point this market is extended and overbought as it has ever been by most parameters.
From a fundamental stand point this market is above value as much as 1929 and 2000.
The risk/reward ratio favors short sellers here short term.
This market structure favors buying pullbacks and letting winners run if you are already in but entering at these levels is a little late in this trend.