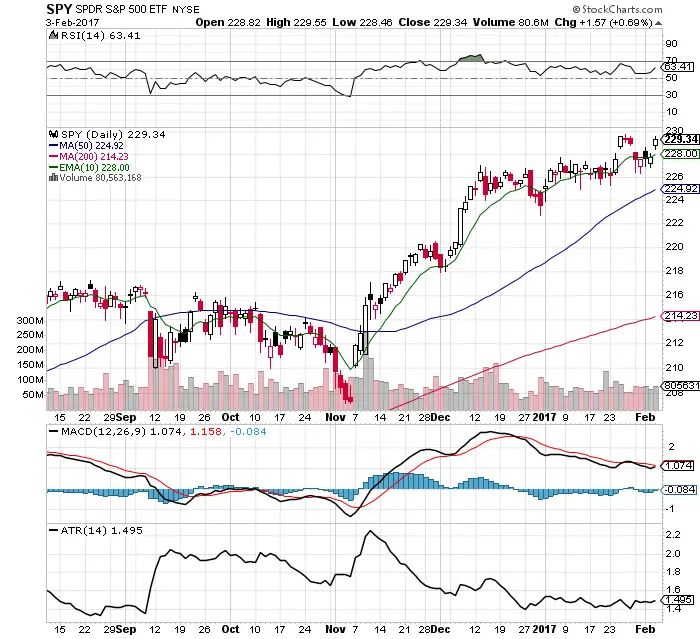 Bullish facts:
Price over all key moving averages. 10/50/200 day SMAs.
Price near all time highs.
All dips in price have been bought quickly.
ATR is very low.
Growth stocks holding above the 50 day sma. $GOOGL $AAPL $AMZN $FB
Bearish facts:
$SPY is still inside an 8 day trading range.
$SPY is only up $2.34 since its December 13th high of day.
$SPY at a 63.41 RSI is overbought short term with limited upside potential.
The $SPY MACD bullish cross failed two weeks ago and is currently under a bearish cross.
$VIX at 10.97 is some of the lowest readings ever. The market trends from low to high volatility and low volatility generally happens neat short term tops.
The winners in this market in the past 60 days have primarily been the trend followers that have held their long positions and the day traders who bought daily dips and sold the rallies. Swing traders have not had much room to operate with such low volatility. Individual stocks have been very volatile but gave opportunities to catch some quick momentum.