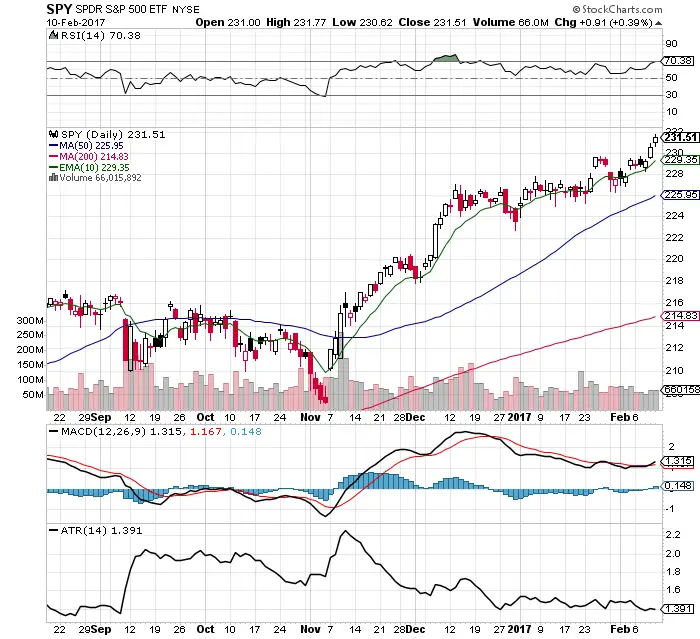 $SPY price is bullishly above all moving averages.
This market since the Trump election has been ideal for trend followers and those who bought any one day pullback in price.
This is a point in time on the $SPY chart that makes buy and hold investing look like the Holy Grail considering the big cap stock index performance all time. However the Tech indexes $QQQ and $XLK have not even kept up with inflation since 1999.
The 70.38 RSI is a very rare overbought level and favors a trading range before we see higher prices in this trend.
The MACD confirmed a bullish crossover showing that this market continues to be under accumulation.
Volatility continues to decline measured with the ATR and VIX. This makes it difficult to actively trade but easy to hold long side positions.
Every minor pullback is being bought quickly, even on an intraday basis.
Volume has stayed consistent through this uptrend.
The market has trapped out everyone trying to buy any dips and pull backs by not providing any. Investors and traders on the sidelines seem desperate to get in quickly buying at any opportunity.
Leading stocks and sectors all holding up well and forming new price bases.