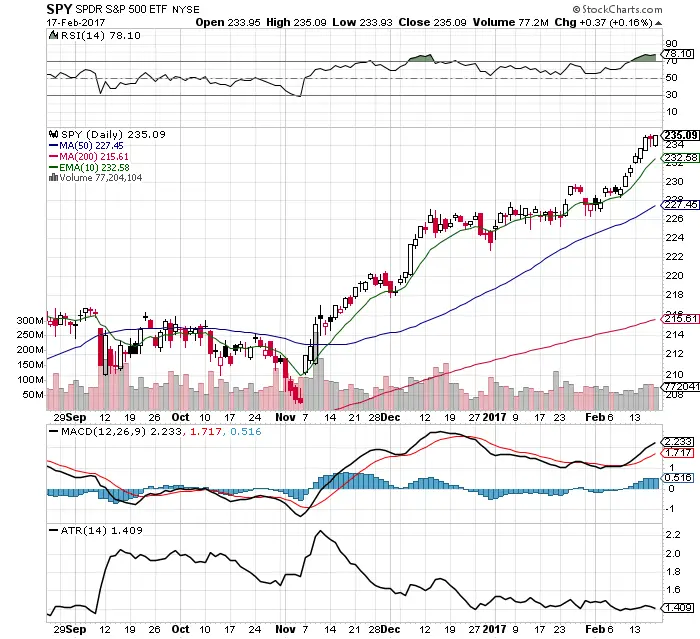 We are in one of the strongest bull markets in history.
Price is above all moving averages.
78.10 RSI is extremely overbought at these price levels. The risk/reward ratio here favors a short term pullback.
MACD bullish cross continues to hold.
The ATR continues to decline.
The 10 day EMA has held as short term support for 11 trading days.
Volume is giving no clues as it is about the same on both up and down days.
This market has been great for trend followers and buy and hold investors but swing traders have been locked out and day traders are wanting a wider daily trading range.
Bull markets still require strategic entries and exits for profits. If you are not in you have to wait for a good spot to get in, if you are in you have to have a plan to exit to lock in your profits. The profits are in the that planning process.
I am looking to buy any pullbacks to short term support: the 10 day ema or the $230 price level.