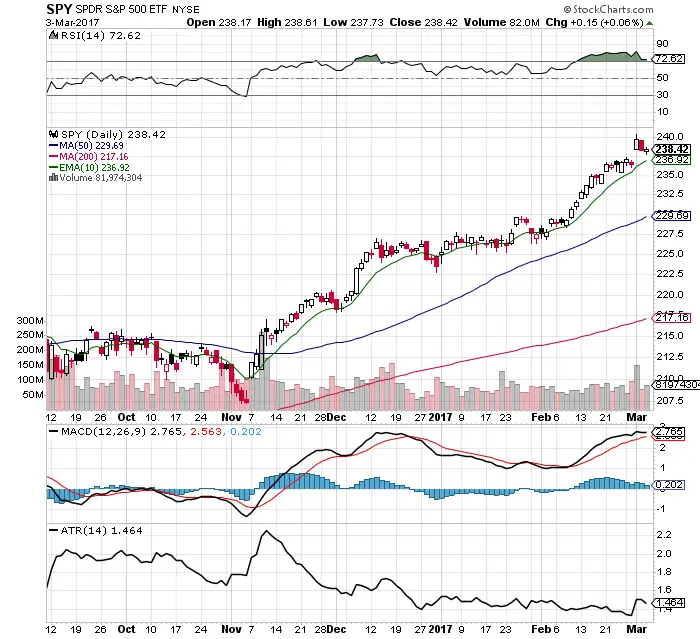 Price remains above all key moving averages and near all time highs. Which is bullish for the trend.
Price is very extended over the 50 day SMA and 200 day SMA increasing the odds for consolidation before we go much higher from here.
The 10 day EMA has been price support for $SPY since February 3rd.
The Wednesday gap up was faded on Thursday back under the low of the day, and Friday the gap low was lost. $SPY stayed in a new higher trading range. This is bullish.
RSI is overbought at 72.62 which puts the odds on a sideways market for awhile before we go higher.
The MACD is still under a bullish cross.
The average true range spiked last week giving $SPY increasing odds of expanding its trading range.
 The gap up Wednesday was on high volume while the down days were on low volume showing accumulation.
$VIX plunged to 10.96 last week. The current trend remains very low volatility in price action which is not good for long side option traders.
The market currently favors buy and hold investors, trend followers, and day traders who buy weakness and micro dips in price.