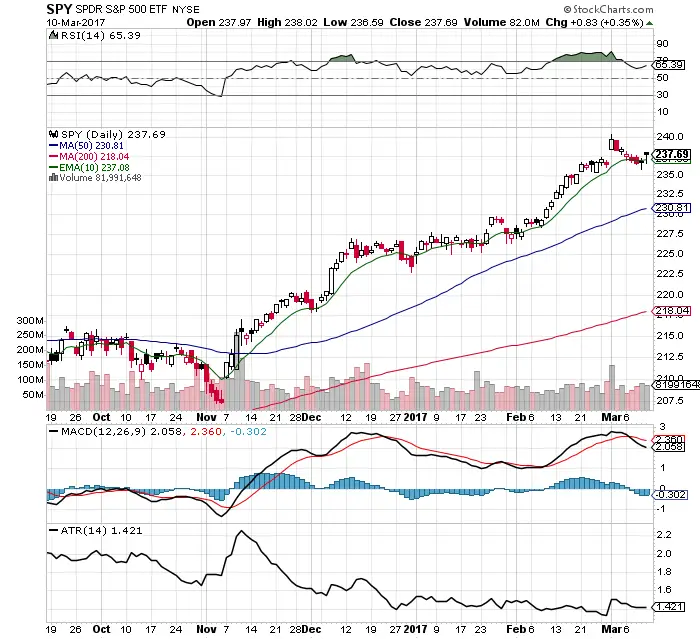 $SPY remains in a strong uptrend.
Friday's daily candle closed lower than the open but lows were rejected again and the 10 day EMA was recovered quickly showing buying power for dips remain.
Last week price began to lose the support of the 10 day EMA, this is the first sign of the uptrend slowing since Late January.
The ATR has started to expand giving more opportunity for day traders to trade the intra-day range.
The MACD is still under a bearish cross showing that the market has begun to go sideways and make lower lows in the short term time frame.
RSI 65.39 is very close to overbought and more consolidation is needed before a higher leg up.
Volume on down days continue to be lower than volume on up days showing light distribution.
Short side swing trading systems have been dangerous in this market.
This market's new highs continues to make buy and hold investors and trend followers look like genius' but they deserve this run after their path of pain over the past few years of waiting and losing.
The current market environment has favored buying all small dips or holding the long positions you already have. It is highly probably that all dips and pullbacks will continue to be bought.