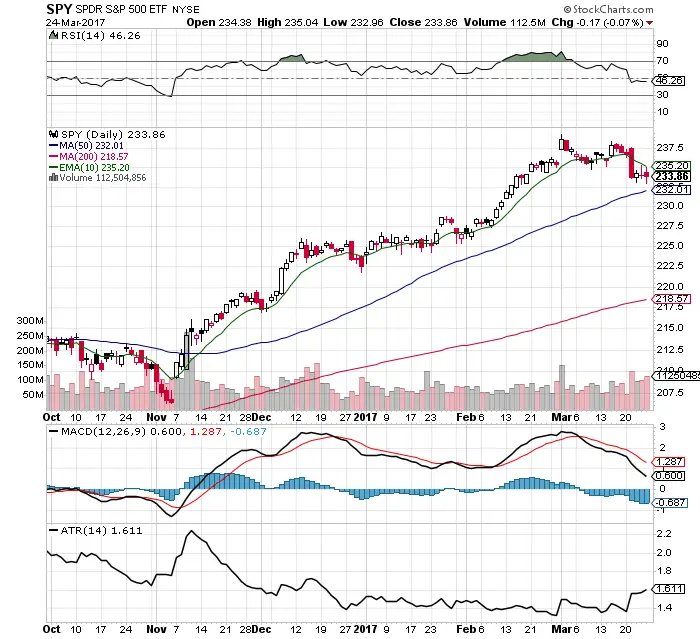 The long term uptrend is still in place.
Short term resistance has become the 10 day EMA.
Short term support is currently the 50 day SMA.
A break out and close on the other side of one of these levels could signal the next trend up or down.
RSI finally dropped below the neutral 50 to 46.26. I would be a dip buyer around a 30 RSI.
The MACD bearish cross took awhile but was confirmed as a warning.
The downside has not trended. $SPY has stayed inside a new small trading zone. With $233 support and $238 resistance.
We have lose momentum to the upside for now. However it remains a bullish chart to be so close to new all time highs in price.
The market has begun to end lower each day than the open showing some profit taking at these levels.
Volume is picking up on the down days which is a sign of distribution.
I will remain a buyer of dips to support and/or the 30 RSI.