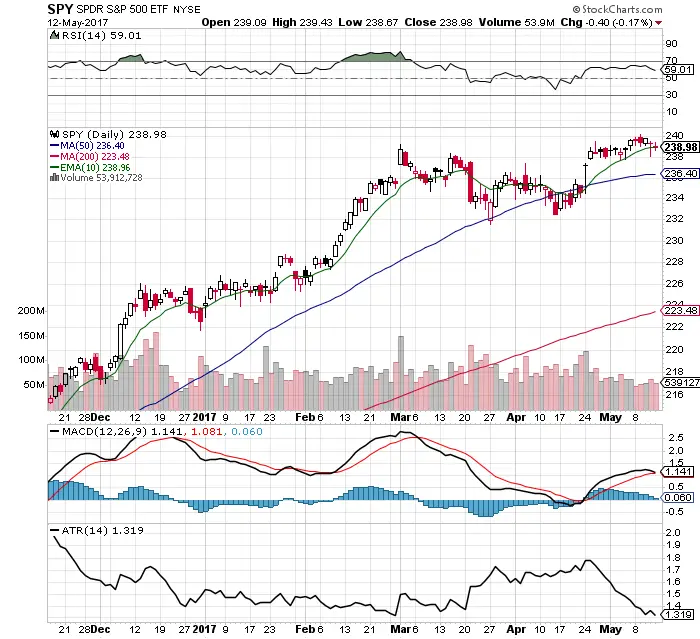 $SPY is bullishly above all moving averages.
$SPY is currently trading in a very tight range.
$SPY resistance remains the all time high at $240 with support at $238.
MACD remains currently with a bullish crossover but is turning down and near a bearish crossover.
RSI is bullish at 59.01 and has room to run higher here.
This is one of the top ten lowest volatility environments in the history of the stock market with VIX at 10.40.
 In the past 30 days ATR crashed from 1.80 to 1.31. Making it tough on day traders and trend traders.
The market is fighting for higher highs on very low volume.
Momentum is slowing as the 10 day EMA is beginning to be breached intra-day.
The best risk/reward ratio is in buying dips back to the 50 day SMA if we get it.