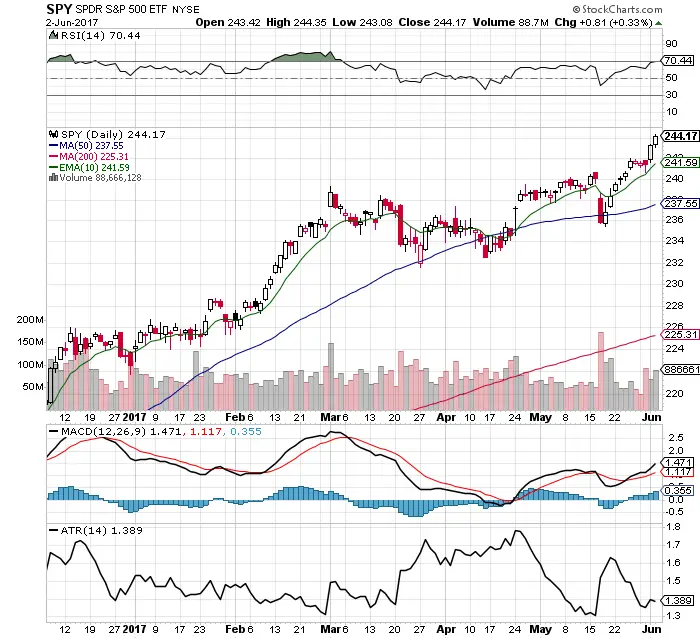 $SPY at all times is the most bullish reading we can have.
$SPY went higher on higher than usual volume.
RSI at 70.44 enters overbought territory here and the market will likely need to consolidate here before we go higher.
Every pullback has been an opportunity to buy.
Every holder of $SPY is not setting on a profit so no stop losses are being hit only profit taking is happening at all time highs to slow down the up trend.
The MACD is under a bullish crossover.
The trading range expanded slightly on Thursday and Friday.
VIX remains at historic lows at 9.75.
Many sectors are heading into overbought territory like $XLU $XLP $XLK and $XLI. $SPY will need $XLE and $XLF to rally to really take prices higher longer term.
This market has been rewarding buy and hold investors, quick dip buyers, and momentum traders in tech.
I am currently holding $UWM and $ERX into next week.