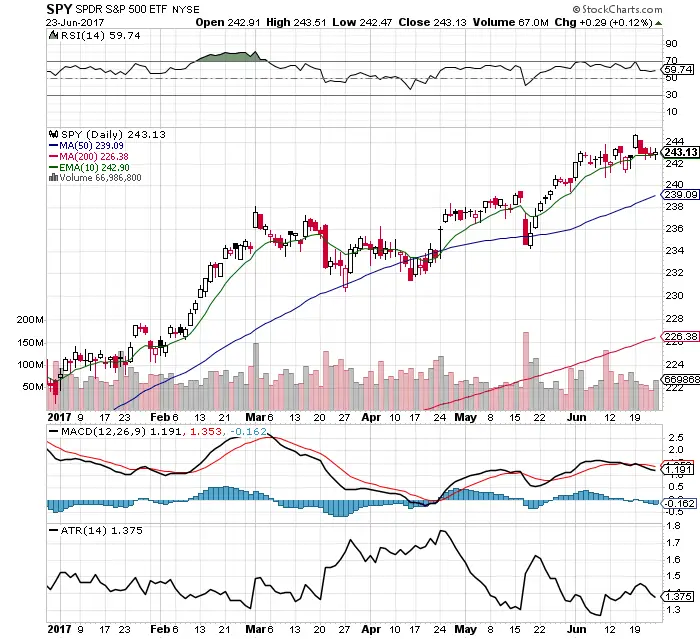 $SPY remains bullish with price above all moving averages.
$SPY is still within striking distance of all time highs.
$SPY has room to run before being overbought with an RSI of 59.74.
Last week the 10 day EMA was the end of day support in this long term up trend.
There was more volume on up volume days than down volume days last week showing accumulation.
One of the few bearish signals here is the MACD is under a bearish cross.
The daily trading range tightened up last week making it harder for day traders.
Volatility continued to drop last week with the VIX at 10.02.
No signals here for people to be calling for a crash.
The money remains in buying the dip.
I am currently long $UWM and $QLD.