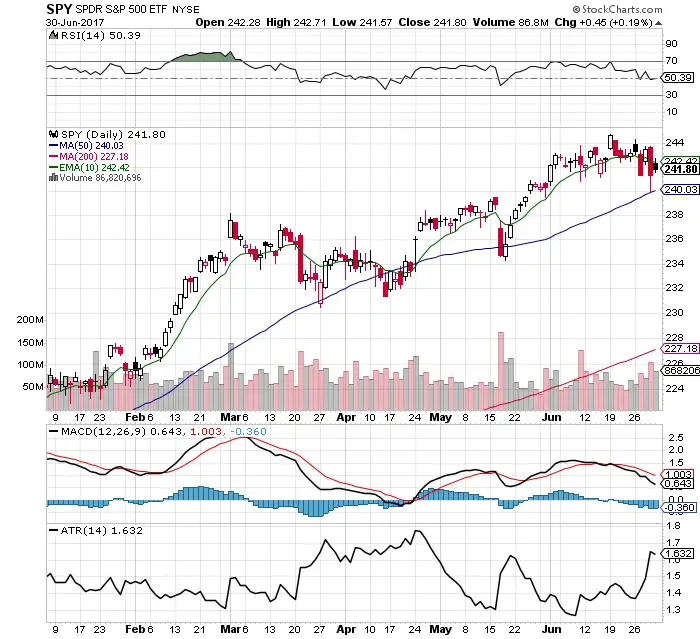 The long term uptrend remains up with the 50 day SMA still not lost.
Short term the market has gone sideways and momentum has slowed as price lost the 10 day EMA.
Last week we saw resistance at all time highs of $244 and support at the 50 day SMA.
Volatility has increased giving day traders more room to work intraday.
The VIX increased to 11.18 but still a very quiet market as small dips continue to be bought.
RSI is a neutral 50.39.
MACD remains under a bearish Cross.
Some rotation has been moving from tech to energy and financials.
Last week volume was higher on down days than up days.
This market is starting to move enough to be swing traded.
I am currently long $UWM and looking to buy deep dips.