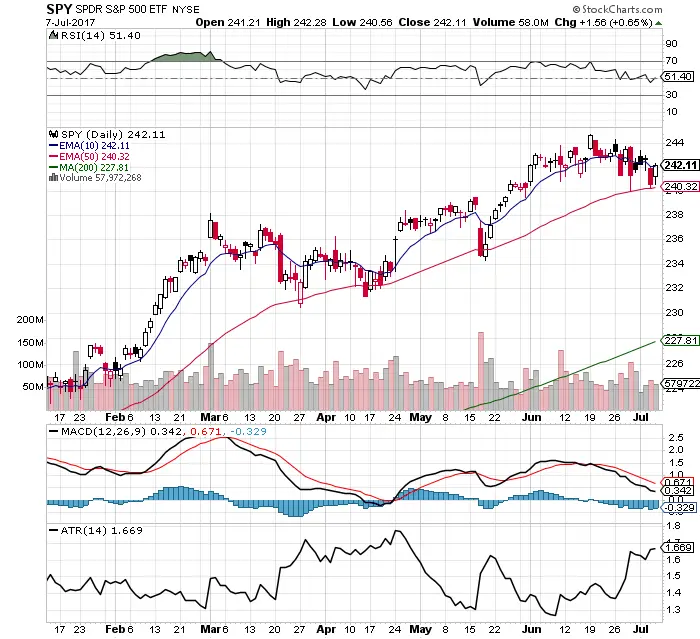 The long term up trend is still in place for $SPY.
$SPY has been going sideways inside a trading range since the beginning of June after the break out over $240 resistance.
Resistance in this range is all time highs at $245 and support is at $240.
A neutral RSI at 51.40 gives $SPY room to move higher without being overbought.
$SPY remains under a MACD bearish cross over.
The 50 day SMA held as support last week as there was confluence at the $240 price support level.
The trading range expanded last week giving day traders more of an intra-day range to trade.
A VIX at 12.42 is still very historically low.
Financials continue to be a leading sector for the $SPY.
The tech sector did find key support levels last week.
I am currently long $UWM, $NFLX, and $GOOGL.