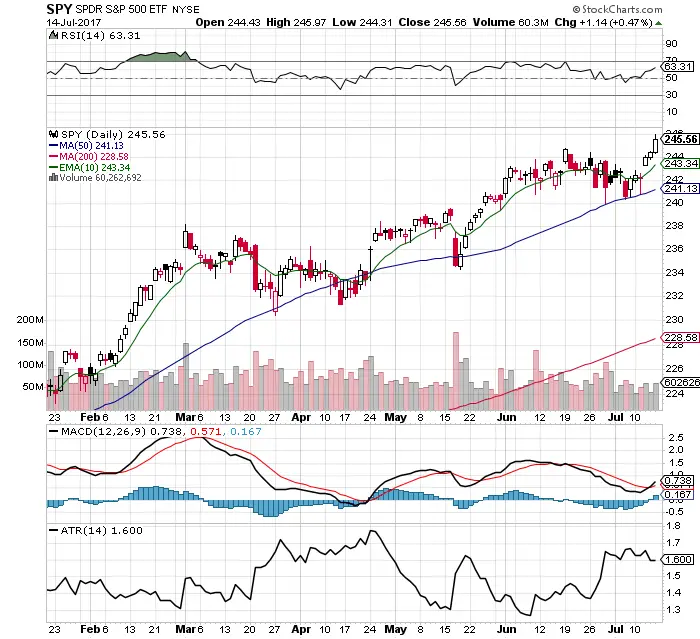 The most bullish signal is all time highs. A these levels only profit taking provides resistance as stop losses and trailing stops are not triggered.
$SPY remains in an up trend as price remains above all moving averages.
The 50 day SMA held as support last week.
SPY is under a bullish MACD cross over.
The price range has increased over the past few weeks giving day traders and swing traders opportunities to trade on shorter time frames.
Last weeks new high prices were made on low volume.
VIX at 9.51 is near 10 year lows in volatility. This is very bullish and creates very cheap put options.
There is still room for higher prices with RSI at 63.31.
Leading sector ETFs are $XLB $XLK $XLF $XLI $IBB $SMH and $XLV. Lagging sector ETFs are $XLP $XLE $XRT and $XLU.
This market has favored buy and hold investors in indexes and FANG stocks since the presidential election.