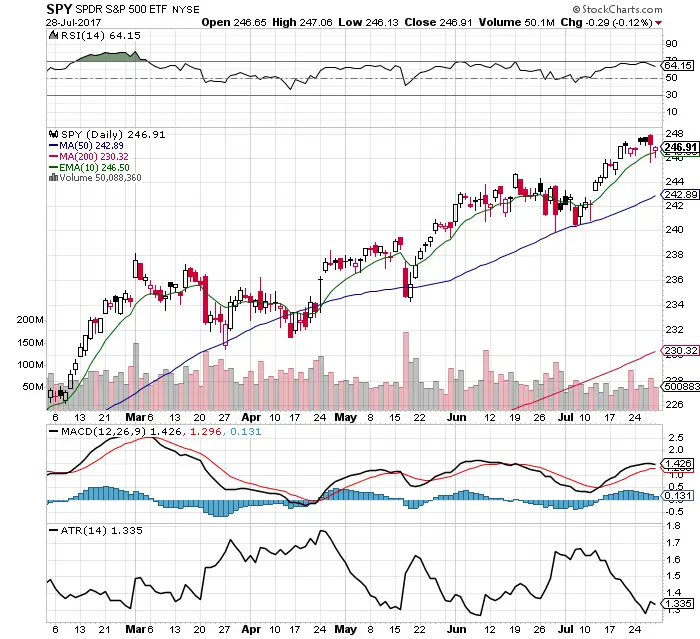 $SPY remains bullish with price above all moving averages and near all time highs.
$SPY has closed above the 10 day EMA every day for three weeks.
The 50 day SMA is the secondary support after the 10 day EMA intra-day.
The average true range of price stopped declining last week.
Last week VIX made decade lows under 8 but spiked at the end to finish at 10.29. We are in one of the lowest volatility markets of all time. Making swing trades and day trades more difficult with the lack of movement. Buy and hold investors have enjoyed the uptrend since the presidential election.
$SPY ran into resistance at the overbought 70 RSI last week and finished at 64.15 RSI. The odds are in favor of more sideways action or a small pullback before higher.
The MACD remains under a bullish crossover here.
Last week the down days at the end of the week had more volume than the up days early in the week.
The stock market needs sideways action here to build a price base and work off over bought conditions before another leg higher can continue.
I will be buying any dips that become available, the bigger the better.