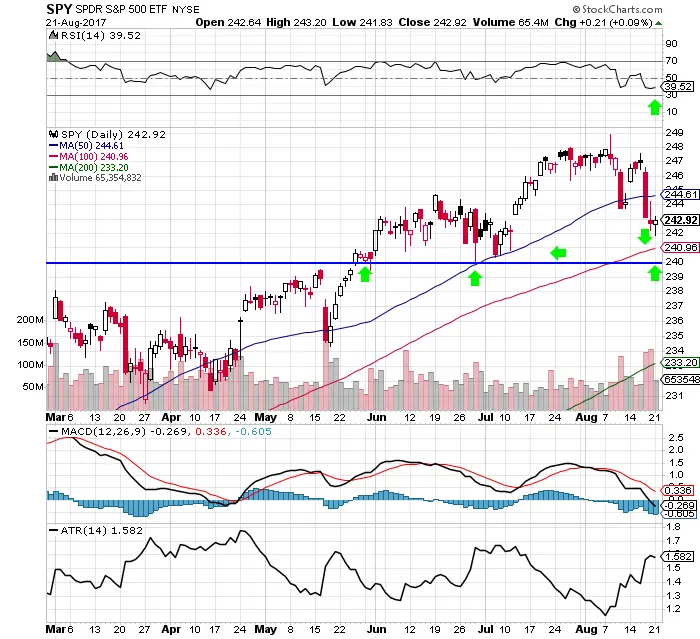 A confluence of signals that come together at one time give a better odds of success than just one signal. Here are the signals I see coming together at one time to present me with a high probability buy point in the $SPY $240-$241 price range.
The 100 day SMA is the key moving average support between the 50 and 200 day sma.
The RSI in the low 30s presents a good over sold dip buy opportunity in the short term.
The short term support on this chart is $240.
VIX over 15 has been a recent opportunity to buy dips.
If I get an entry in this price range my stop would be a close under $SPY $239. My target for profits would be the 50 RSI and/or the 50 day SMA. If price closed above both these areas I would let the winner run to potentially retake new all time highs.