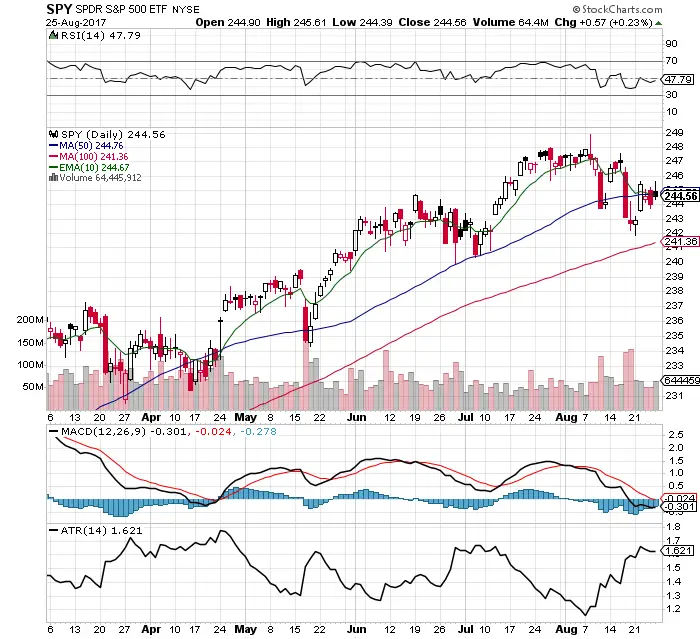 The long term up trend continues to be up but the short term uptrend is under pressure as price declines under the 10 day EMA.
Price has also crossed under the 50 day SMA and the next major moving average of support is at the 100 day SMA.
The MACD continues under a bearish cross under.
RSI is now on the bearish side of the chart at 47.79 and can go as low as an RSI of 30 before becoming oversold.
Very low volume rally attempts last week versus the big down day's higher volume from previous weeks ago.
The average trading range for $SPY has been increasing steadily since near the price top on August 8th.
VIX at 11.28 is low based on near term readings and is still very low from a historical perspective.
$SPY has not sustained any gains since the June 19th high in price.
The stock market as a whole has been trading in a range for months with many market leaders under pressure.
I am still watching for a key convergence of support at the $240-$241 price near the 100 day SMA and the RSI in the low 30s for a buying opportunity.
I am still holding $TNA from the recent oversold $IWM 30 RSI level and the 200 day sma breakout confirmed my original entry.