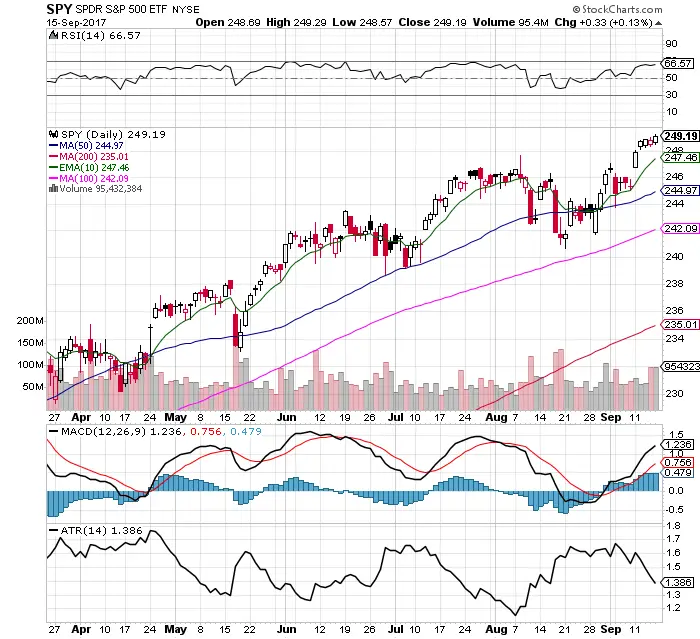 All signals still remain bullish at this point.
Friday $SPY pressed new highs on good volume.
With all time highs, only profit taking is putting selling pressure on the S&P 500 index with all buyers sitting on a profit here.
Price is above all moving averages.
With RSI at 66.57 we will not likely see much of a strong uptrend continue until after price builds a new base and the overbought level is worked off. We should even see a return to the 10 day EMA next week before we go higher.
$SPY remains under a bullish MACD crossover.
The volatility and trading range continues to drop. A $VIX at 10.17 is incredibly low from a historical stand point leaving put options very cheap.
It is very bullish that the market fails to go down on all the scary North Korean missile news. Even with one going over Japan.
People should stop calling for a crash when we can't even get a decent pullback.
This year has rewarded the bulls and there is no reason yet to think it will not continue to do so.