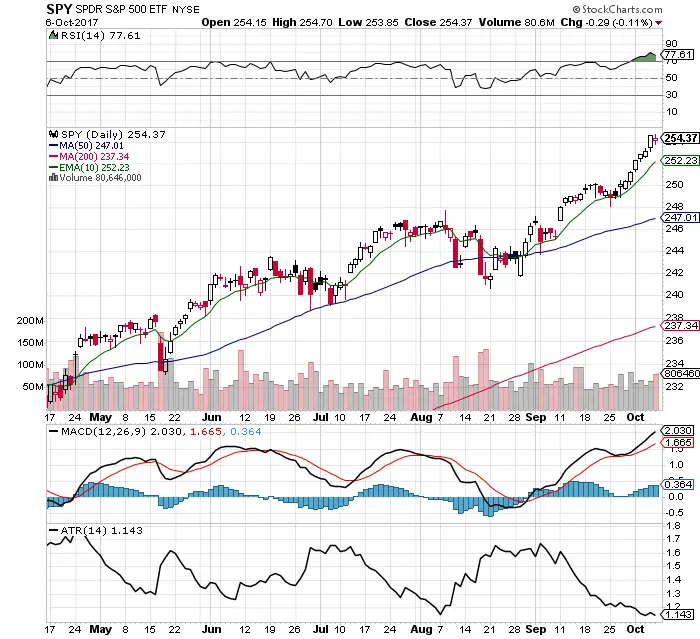 $SPY is currently under all bull signals.
$SPY has had six trading days of higher highs and higher lows, this is what an up trend looks like.
The market has trended higher on good volume.
Price is above all key moving averages.
$SPY is near all time highs.
RSI is parabolic with a 77.61 overbought reading. Over 70 RSI has been a momentum signal since the U.S. presidential election, this is very unusual behavior for indexes historically to remain so overbought for so long but is the current pattern.
MACD remains in a bullish crossover.
The average trading range continues to trend lower now at 1.14 ATR.
The $VIX remains historically low at 9.65.
Stocks as an asset class are currently under accumulation and there is currently no reason to sell short or expect a correction or crash until there are bearish signals.
I am still long $UWM $ERX $QQQ and recently $SHOP at $97.35.