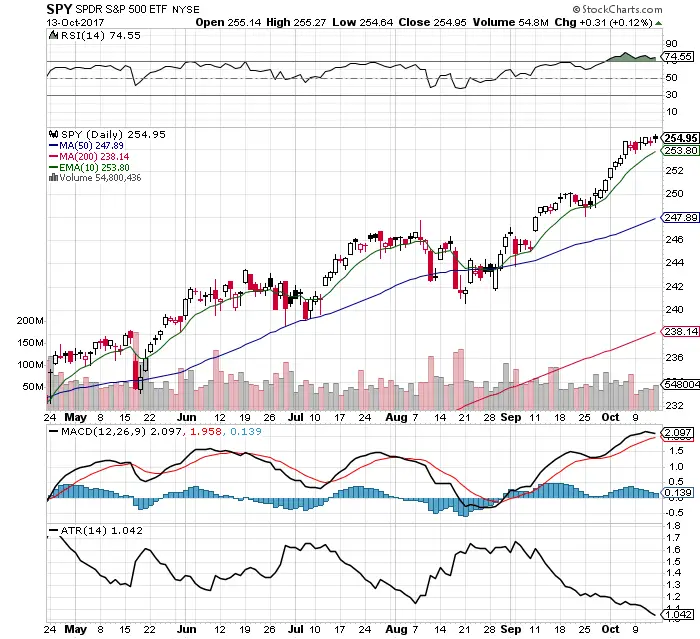 $SPY continues to make new all time highs. This is the most bullish signal.
$SPY is above all moving averages.
$SPY is under a MACD bullish crossover.
RSI remains overbought at 74.55 which has been bullish over the past year.
The trading range continues to fall to an ATR of 1.04.
VIX trended down last week to 9.61.
Volume was low last week during the new all time highs.
The past year has been a great up trending market.
Buying the dips in price or trading with the trend higher has been the winning trades for a year.
Leading stocks look great in the market with Amazon and Google at $1000 and Netflix pressing $200.
I am still long $UWM, $ERX, and $QLD here in longer term trend trades.