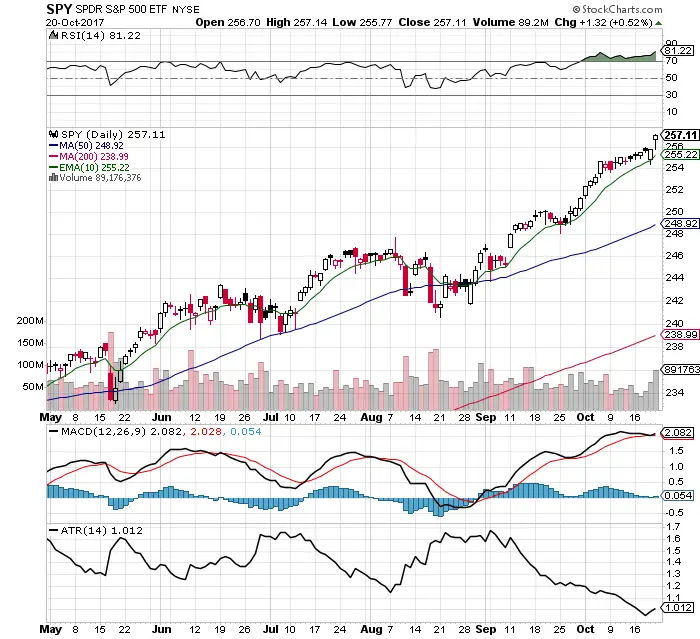 $SPY has broken out to make new all times.
Price is over all moving averages.
Extremely overbought RSI at 81.22. This is one of the most overbought markets in history.
MACD remains under a bullish crossover.
Small increase in the trading range with ATR Friday after the gap higher.
Last week volume started low but increased as the market slowly went higher.
$VIX closed the week near where it opened the week at a historically low 9.97.
The tech sector has lagged the market with leading tech stocks not making new highs with the S&P 500 as a whole.
The financial sector ETF had a strong gap and go in price Friday. $XLF
Transports are strong and near new highs.
I am still currently long $UWM and $QLD.