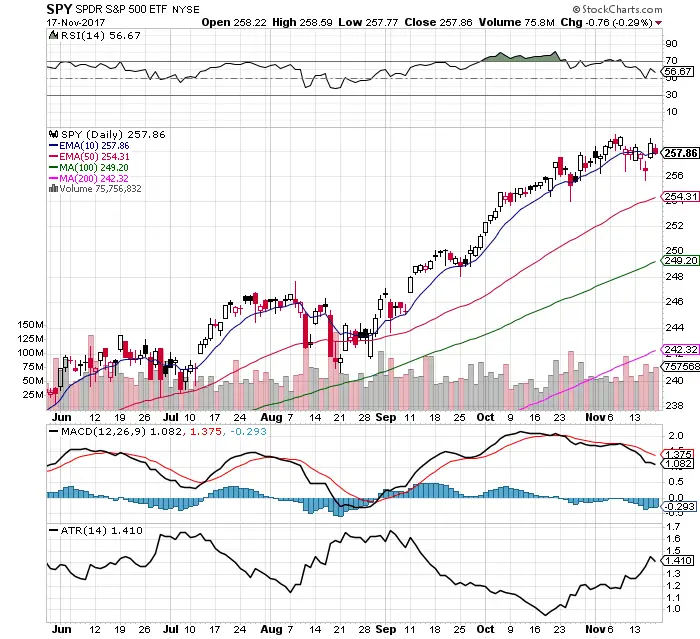 Price remains near all times high.
Price is above all key moving averages.
$SPY is beginning to transition from an uptrend to a trading range with $255.63 as support and all time highs is resistance.
The 10 day EMA failed to hold as end of day support last week as the market began to go sideways.
RSI is at 56.67 and remains bullish.
Down days had more volume than up days last week showing  profit taking at higher prices.
MACD remains under a bearish cross over.
The trading range continues to expand as measured by the ATR.
Volatility continued to expand and then contract ending at a 11.43 $VIX.
These mixed signals are pointing to another week of trading inside a price range on a likely low volume holiday week.