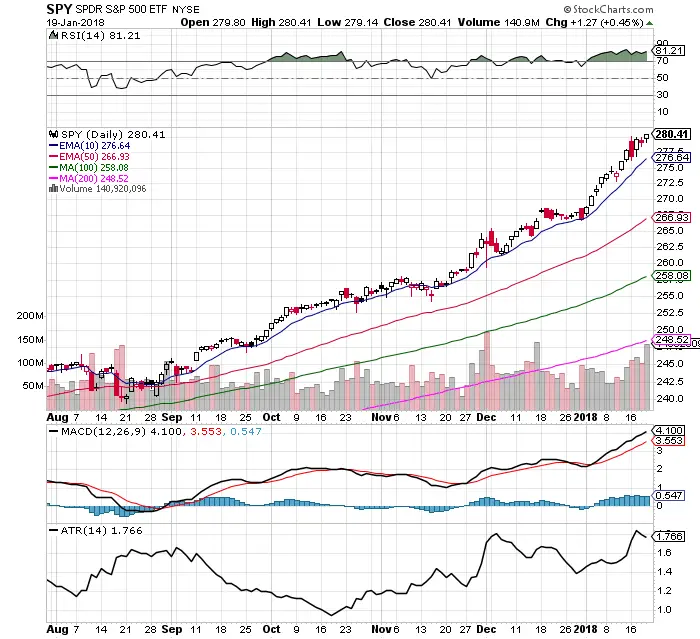 $SPY is extremely bullish near all time highs.
New highs were made on increasing volume.
Price has spent over 40 days closing over the 10 day ema. Very bullish momentum signal
RSI remains parabolic overbought at 81.21. Since the U.S. election RSI over 70 has been a momentum signal.
The $SPY chart remains under a bullish MACD crossover after the last one played out for a nice uptrend.
The average true range spiked up to 1.76 last week with the pending U.S. government shutdown with one of the highest readings since last December.
$VIX trended up all last week until finally pulling back to 11.27 Friday. This is still a very low volatile market.
Stocks as an asset class are under accumulation as all SPY sectors are near all time highs except utilities $XLU.
The winning systems continue to be buy and hold investing and trend following with the markets giving no big pull backs in price for dip buyers.
Past government shutdowns have lead to a small pullback and then higher prices. Historically government shutdowns have not lead to any downtrends, bear markets, or crashes.
Government shutdowns and behavior by stocks:
H/T Cooper Howard@Bloomberg pic.twitter.com/KkzGsGXQcz

— Liz Ann Sonders (@LizAnnSonders) January 19, 2018