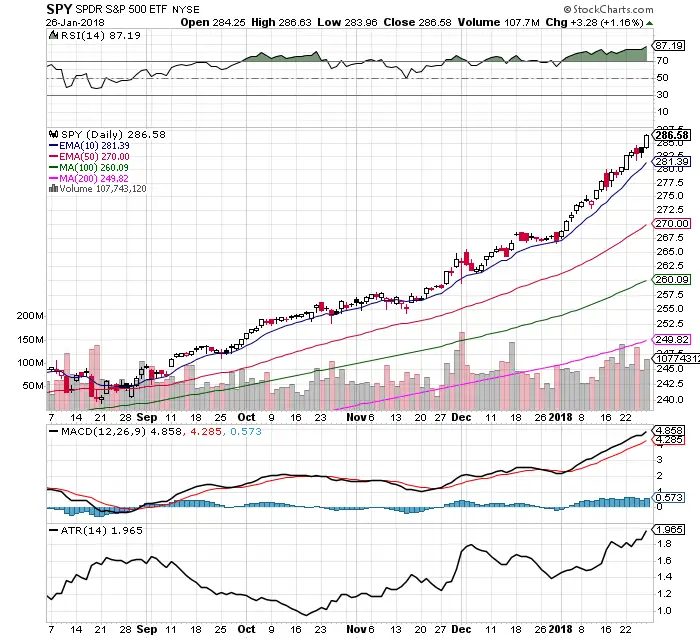 New all time highs in price continue as selling pressure was absent last week.
Every signal is currently bullish on the $SPY chart.
The bullish MACD crossover worked out for another great up swing in price.
The Average True Range at 1.96 is the highest ATR since the November 2016 U.S. presidential election showing a wider trading range expansion for day to day trading. But the moves are still biased to the upside.
RSI remains at one of the highest readings for $SPY of all time at 87.19. Parabolic uptrend signal with all the closes over the 70 RSI.
Volume stayed healthy last week on the up days to new all time highs.
$SPY price has closed above the 10 day SMA for 46 straight trading days.
Trend following systems and buy and hold investing continue to be the winners in this market with no big dips in price or swings to actively trade.
All SPYder sector ETFs are near all time highs except $XLU and it had a bullish reversal back over the 350 day SMA and over the 30 RSI.
This is what a bull market looks like my friends, enjoy it.