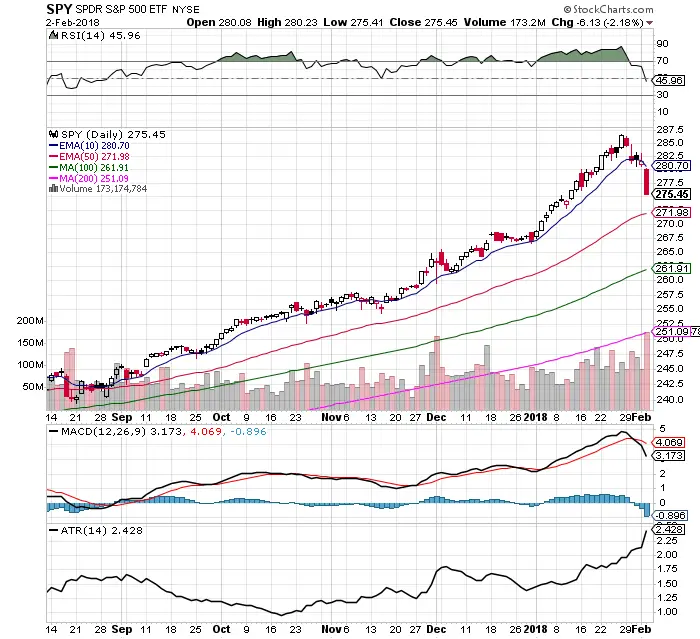 There were many warning signs last week pointing to us having more of a pullback here.
Last week $SPY had serious profit taking and failed to make new all time highs.
A pullback was very over due after this amazing run higher and not a cause for concern yet. A little lower could present dip buying opportunities.
Last week the $SPY chart had a MACD bearish cross under for the first time in 2018.
Last week $SPY fell from extremely overbought to an RSI low of 45.96. I will be looking to buy near a 30 RSI if that level holds.
$VIX at 17.31 is the highest volatility reading since the November presidential election.
Friday was the highest volume day since May 17th.
Leading tech stocks like $NFLX $AMZN and $FB held up well Friday but $AAPL and $GOOGL had big pullbacks. Earnings were mixed last week.

Last week the 10 day EMA was no longer respected as end of day support pointing to the market beginning to go sideways or pulling back to a new trading range.

The average trading range (ATR) at 2.42 is as high as it has been since July 2016. This may give swing traders and day traders more room to trade as the market stops just going straight up day after day.