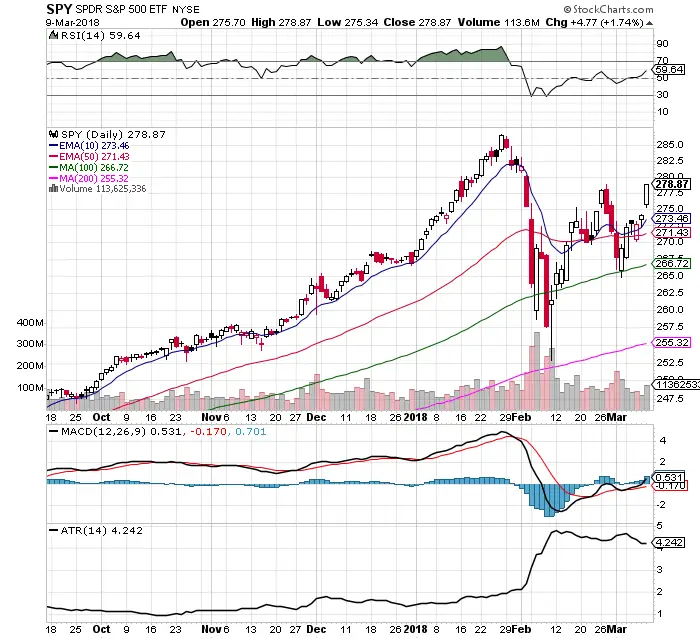 The bulls regained control of the stock market last week.
Price is back over all moving averages.
The key 10 day ema remains over the 50 day ema which is a bullish crossover system.
The tech sector was leading the move back up with $XLK and $QQQ breaking to new all time highs in price.
Five of the past six trading days have been bullish candlesticks.
Five of the past six trading days $SPY made higher highs and higher lows.
RSI is a back to a bullish 59.64 showing momentum in price and room to go higher before becoming overbought.
The ATR remains high at 4.24 but the moves expanded to the upside.
The MACD is under a bullish crossover.
The market went higher on lower volume but the cash on the sidelines could come back in bullish.
I went long $SSO when the 10 day ema crossed over the 50 day ema on the $SSO chart. I am also holding $ERX since the $XLE crossed over the 200 day SMA.