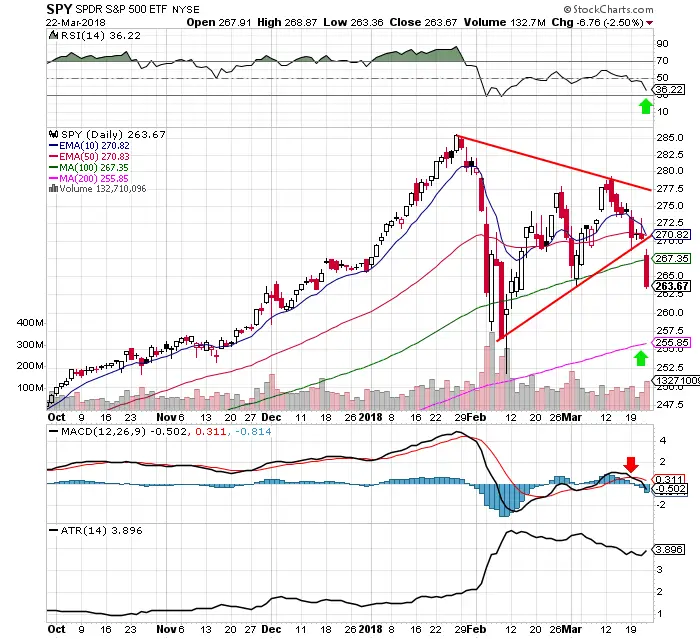 This week $SPY has been under a MACD bearish cross under.
On Thursday morning $SPY gapped down out of the symmetrical triangle pattern.
$VIX spiked up to 23.35 this week.
ATR slightly increased this week.
RSI has stayed under the 50 RSI this week showing a loss of momentum.
The uptrend is now damaged after a failure to get back to new highs this year.
However settling into a short term range the long term trend is still up.
One potential dip buy signal is $SPY falling to the 30 RSI to create very oversold conditions.
Another dip buy level is price falling to the 200 day sma or losing it then retaking the level.
The dip buys would just be short term trades selling into rallies back up to key levels of resistance like the 50 RSI or 50 day SMA.