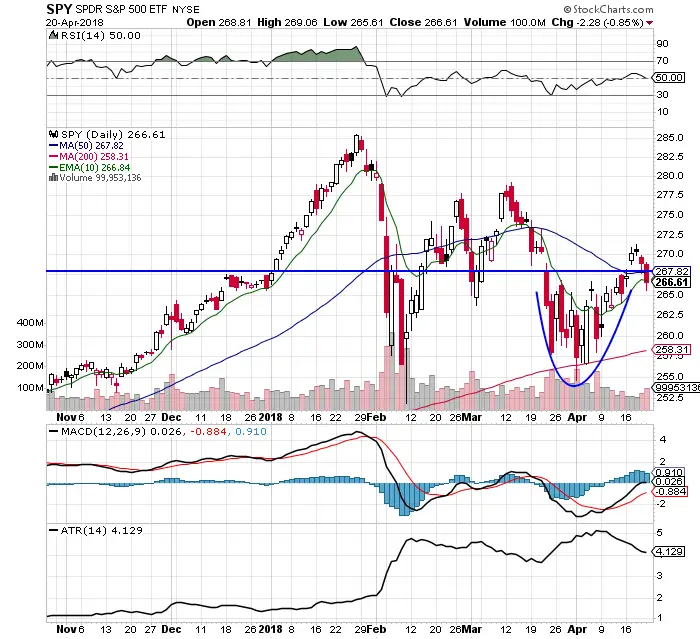 The current chart pattern has price in the handle of a very short term cup with handle.
Price is currently under the 10 day EMA and the 50 day SMA.
The past three price peaks have been on lower highs, but the chart did not make lower lows.
The down days on Thursday and Friday were on higher volume than the early week up days. The volume is concerning for bulls.
VIX at 16.88 is still very quiet so far. Ending the week about where it started while volatility stayed in a tight range.
The RSI is perfectly neutral at 50.00. A break up or down in the RSI Monday at the close may give a clue for the next swing in direction.
The MACD still has a bullish crossover.
The average trading range has been declining, showing that a short term bottom may be in. (ATR).
Curiously Consumer Staples $XLP when into oversold Friday at the 33 RSI. This could be bullish as $XLP usually outperforms stock market downtrends.
Overall the market and sectors are giving signals for a currently range bound market. Buy weakness and sell into rallies is the current edge in this market environment with no long term trend either way currently.