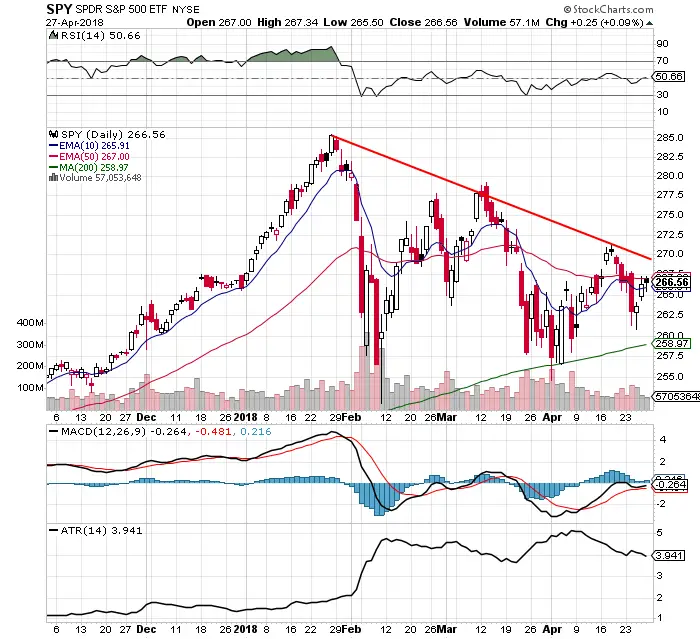 The $SPY chart remains bullish but has settled into a large consolidating price range.
The upper descending trend line is creating resistance as lower highs are made with each rally.
The lower ascending support line is the 200 day SMA as price finds support at this line.
The middle line at the 50 day EMA acted as resistance last week.
Price did show momentum getting back over the 10 day EMA last week.
The MACD continues to hold its bullish crossover.
The average trading range has been declining in April as measured by the ATR as price volatility has decreased.
$VIX is still low at 15.41 as it stayed in a tight range last week.
$SPY finished the week with a rally on low decreasing volume.
RSI remains slightly bullish at 50.66, but this is basically a neutral reading.
In this range bound market buying oversold levels and selling into resistance has been the winning strategy. I would be a buyer at 30 RSI dips. Most of my trend following systems are in cash and my primary signal has been waiting for stocks to break back over the 200 day SMA like $SMH, $FB, and $AAPL. I am also waiting for indexes to have 10 day ema / 50 day ema crossovers.