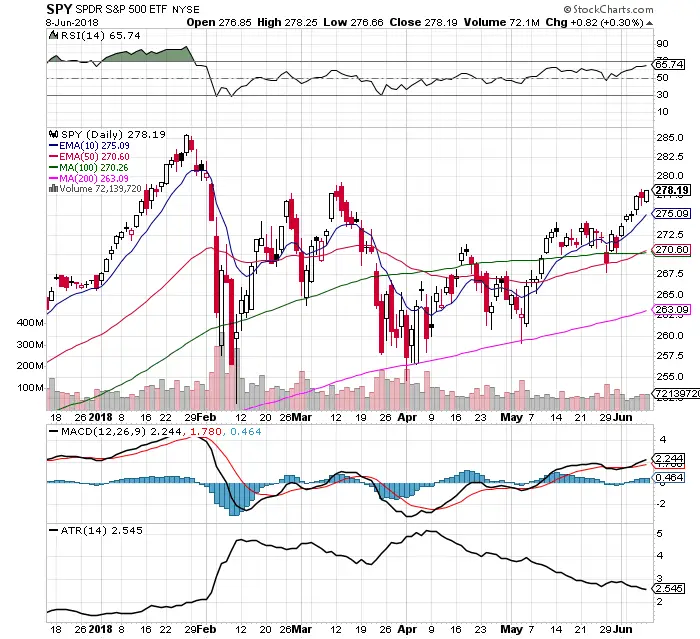 Chart Courtesy of StockCharts.com
Price remains bullish over all moving averages.
The 10 day EMA has been the end of day support for six straight trading days.
New bullish 50 day / 100 day crossover.
The bullish 10 day / 50 day crossover still in place.
Volume has been low but increasing as the market went higher.
The RSI at 65.74 is bullish with room to go higher before becoming overbought.
The MACD is still under a bullish crossover.
The Average True Range has continued to decline last week to 2.54. This is bullish.
$VIX stayed in a range ending at 12.18 which remains historically low and bullish.
Tech $XLK and the consumer discretionary sector $XLY continue to lead the market higher while consumer staples $XLP and utilities $XLU continue to be the laggards.