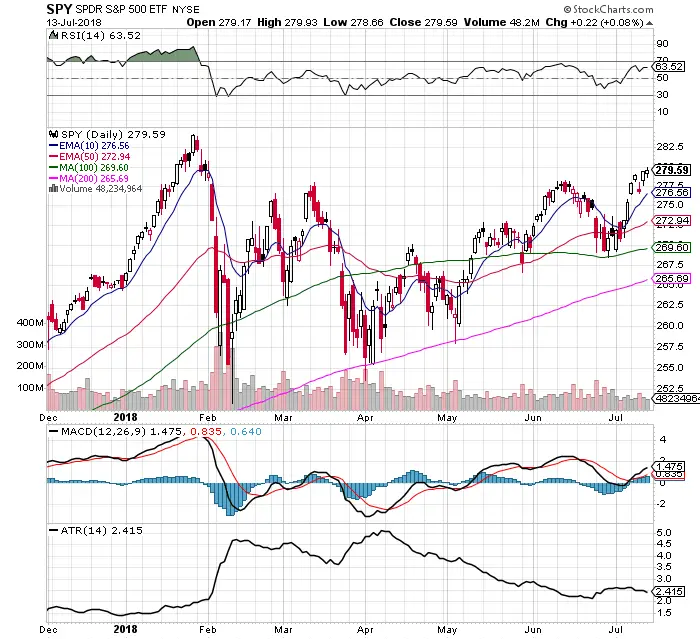 Chart Courtesy of StockCharts.com
$SPY remains in a huge long term range since the January 26th unadjusted all time high of $286.63.

Price is bullishly over all key moving averages.

Last week price formed a price range while elevated over the 10 day EMA. With $276.50 support and $280 resistance.

The 10 day EMA has remained over the 50 day EMA after the May 9th crossover.

RSI is at 63.52 which is not overbought and has room to trend higher.

The MACD remains under a bullish crossover.

The $VIX at 12.18 is very low historically.

The Average True Range (ATR) has stayed steady at 2.41. It remains a low volatility market.

There are 194 stocks at all time highs. 266 stocks are at 52 week highs. This is what a bull market looks like.

The stock market continues to be led by small caps $IWM and the Nasdaq 100 $QQQ. Big cap ETFs $SPY and $DIA have lagged and they could play catch up into the second half of the year.