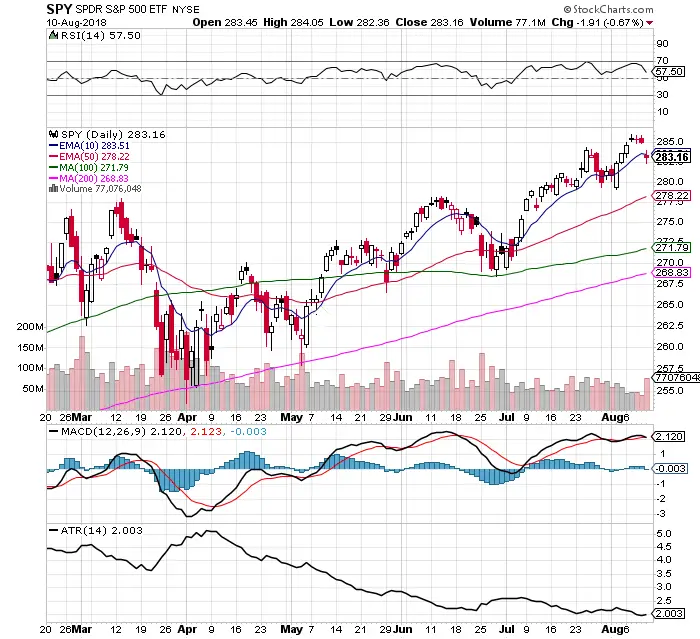 Chart Courtesy of StockCharts.com
The new Turkey sanctions gave the stock market an excuse to sell off Friday.

The high overbought 67+ RSI last week held as resistance. An RSI of 57.50 is a more neutral level as the chart resets.

The $SPY unadjusted high of $286.63 held as resistance.

$SPY price closed under the 10 day EMA breaking the short term uptrend.

The gap down on Friday was not filled and price could not stay back over the opening low.

MACD had a bearish cross under.

VIX gapped up to end at 13.16 the highest reading for fear in 6 trading days but it remains historically low.

 The Average True Range held steady last week at 2.00. With no big expansion in the intra-day trading range.

Fridays pullback was on the highest volume in 12 trading days and on almost twice the volume of the previous four trading days of the week.

$SPY is in need of consolidation here before it continues higher.