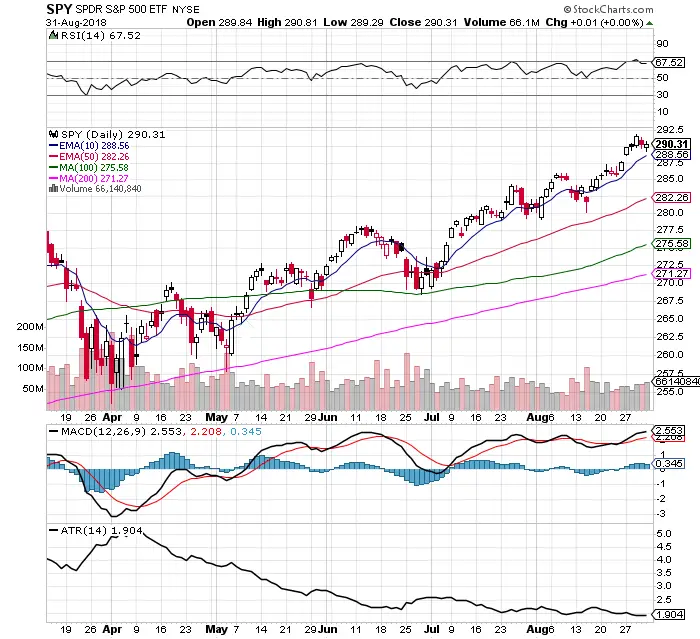 Chart courtesy of StockCharts.com
All time highs are bullish. 

The MACD stays under a bullish crossover.

Short term support is the 10 day ema. The next area of support is the old breakout in the $286 area, then the 50 day sma. 

The 70 RSI area held as resistance at all time highs last week the current RSI of 67.52 is in overbought area here skewing the risk/ratio against long positions.

It is usually a better strategy to buy the dips in bull markets not sell the all time highs short. 

Volume stayed consistent last week at all time highs in price.

The ATR continues to decline to 1.90 as the daily trading range continues to be tight. 

The VIX ended higher at 12.86 last week as put options become a little more expensive.

All sector ETF charts continue to have bullish trends.

Pullbacks are buying opportunities. This is a difficult market to sell short in profitably.