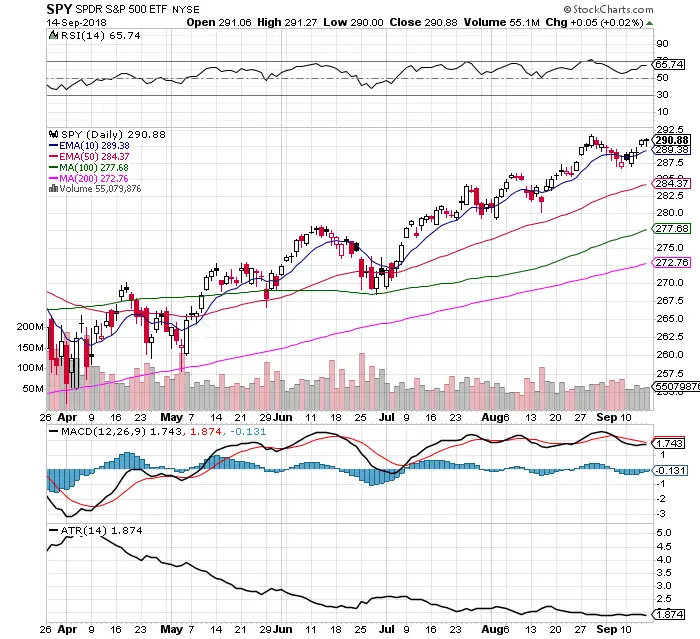 Chart courtesy of StockCharts.com
Price remains above all moving averages.

The VIX trended lower last week making lower highs and lower lows each day showing decreased fear and volatility.

The average true range stays in a tight range with a 1.87 ATR as $SPY continues to trade in a very tight range.

The MACD remains under a bearish cross under.

The swing higher last week was on lower volume than the previous swing lower.

The RSI at 65.74 creates a skewed risk / reward ratio against new long positions here as the market is near being overbought.

The previous August 29th and July 25th short term tops were marked near the 70 RSI.

Price could see resistance near the all time high in price.

The market is in need of a pullback or a longer price base to set up a better set up to trend higher off of to avoid becoming extended.

This market still favors profitability by buying the dip and letting winning trades win.