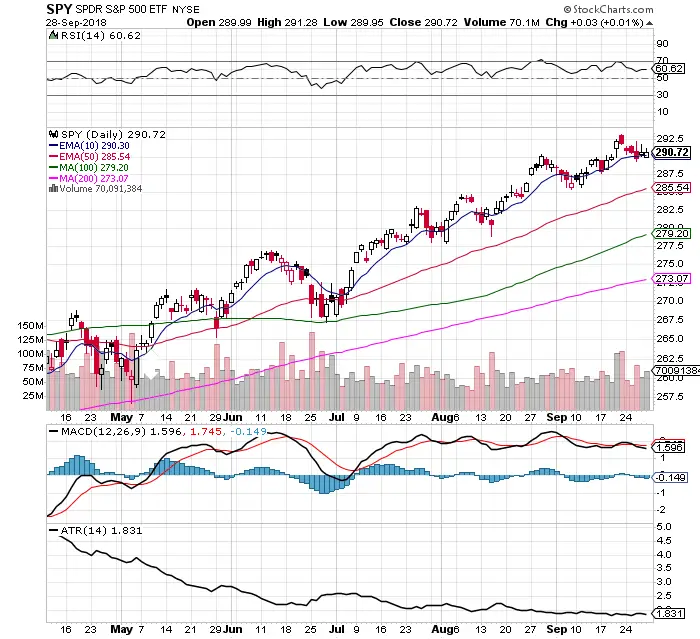 Chart Courtesy of StockCharts.com
$SPY remains near all time highs of $293.22. It is bullish to be within striking distance of all time highs.

Price remains bullishly over all moving averages.

$SPY lost the 10 day EMA as intraday support last week showing the market starting to go sideways in a range.

$SPY has been under a bullish 10 day / 50 day EMA crossover since May 16th with no pullback.

The MACD has a bearish cross under here showing the loss of momentum higher.

Last week's churning in a tight price range last week was on higher than average volume.

RSI is showing momentum at 60.62 but not overbought.

The trading range remains very tight with a 1.83 ATR. There is not enough volatility for swing trading or day trading in $SPY.

This market is ideal for buy and hold investors and trend followers.

This market environment and chart still favors buying the dip, not selling short.