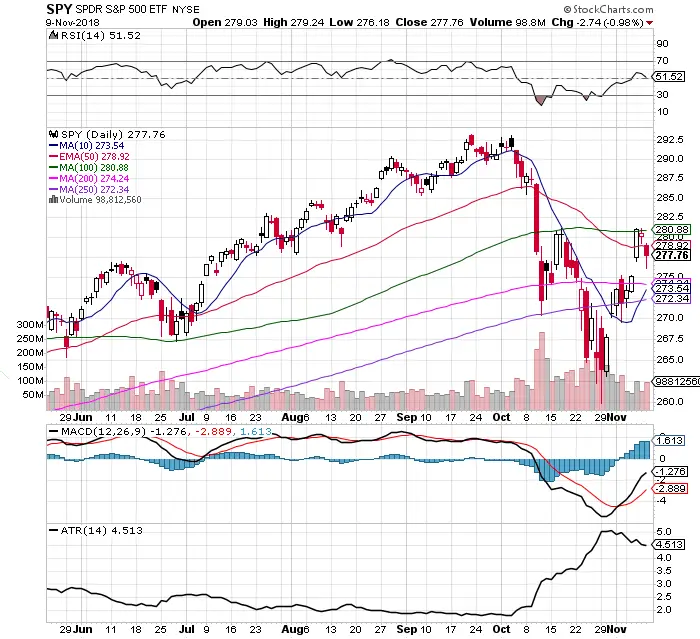 Chart Courtesy of StockCharts.com
The Wednesday post election gap up low of day held for $SPY by the end of day Friday. 

$SPY found resistance on Wednesday and Thursday at the 100 day SMA.

$SPY found resistance at the 50 day EMA on Friday. 

$SPY broke back over the 200 day and 250 day SMA in November. 

MACD remains under a bullish crossover. 

RSI remains on the strong side of the reading at 51.52.

The $SPY trading range has declined in the month of November down to an ATR of 4.51 from higher levels.

VIX bounced off the 200 day to 17.36 on Friday. Volatility broke it's up trend Wednesday on the gap down that held. 

The unknown election outcome and contested elections appears to have triggered the sell off Friday. The rally could continue after the vote count is settled. 

Current chart resistance is at the 100 day SMA and short term support is at the gap of low on Wednesday. 

Bulls currently have the edge after the recent low was made. I am currently long $SSO here from before the post election gap up. 

The October monthly close was under the $SPY under 200 day SMA. This is a bearish backtested signal on the monthly timeframe.
The bulls are currently winning on the daily timeframe but the bears are winning on the monthly.