This is a guest post by Sam Hoffman, he is a consultant with Washington Brown
Every year the real estate market changes and goes under some unexpected shifts. Depending on location, bank policy or fluctuating cultural opinion. Moreover, the mortgage crisis was a decade ago, and the industry can still fill the consequences. We don't even have to mention the fact that any investment by itself poses a risk. Some prudent investors use cost-saving techniques like depreciation reports or schedules.
However, if you're not prone to risks, especially in real estate, we might be able to help you out. In this article, we're going to provide you with 8 ways you can invest without buying the property. It would be enough to dip your toes in the water and see how it feels.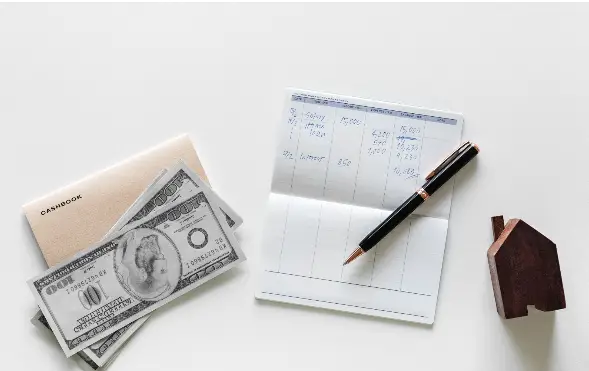 Copyright: Unsplash I License: CC0 Public Domain

1) Real Estate Investment Trusts – REIT
2) Exchange-Traded Fund – EFT
3) Real Estate Mutual Funds
4) Real Estate Company
5) Mortgage REITs
6) House Flipping Business
7) Real Estate Crowdfunding
8) Interval Funds
1) Real Estate Investment Trusts – REIT
The real estate investment trusts were invented in 1960. It's an indisputable fact that they made investing in property easier, faster and more efficient. The trust itself is a company that owns, operates, and manages income-producing real estate. However, they mostly focus on commercial and financial properties.
If you still need a safety net, you should know that these investments are governed by the Securities and Exchange Commission. Furthermore, the trust trades on major stock exchanges and has to pay regular dividends.
2) Exchange-Traded Fund – EFT
If you know how index funds and mutual funds work than you understand EFT. However, if you don't then EFT is a "company" that holds a collection of stocks in a single fund. This would be a great move for someone that wants to diversify. Why?
Because of the diversified investment portfolio that EFT offer to investors. Let us paint you a picture! EFTs tend to invest in REITs, and as we said above, they hold a variety of commercial properties. Additionally, EFTs offer targeted access to domestic real estate stocks.
3) Real Estate Mutual Funds
Another alternative for you is real estate mutual funds. Moreover, if you find a reputable and reliable mutual fund, it might be your best option. For example, DFREX operates on the academic research done by Nobel Prize-winning economists. They also offer investment in bonds, shares and high-quality properties. As you already know, you alongside other investors purchase mutual fund shares.
4) Real Estate Company
If you're not sure about REIT, you can invest directly into the real estate company. However, even though this might look safer, the downsides are:
You have to search for them more thoroughly (they don't advertise as much)
The dividends tend to be lower than the ones offered by REITs
You have a lot of options here, from timeshare companies to hoteliers. Just don't forget to do your due diligence!
5) Mortgage REITs
The golden opportunity! Mortgage REITs function on the following principle, they finance the income-producing real estate. By financing we mean they buy or originate mortgages and mortgage-backed securities. Furthermore, mortgage REITs benefit from higher interest rates, and thus you will get a better return. Think of it this way, you get into the mortgage market, but you get the liquidity and transparency of the stock market.
6) House Flipping Business
This is not as impressive as the options we gave you above, but it's far more exciting and creative. If you have an eye for business and the proper knowledge to pull this project off. It might become one of the best investments in your portfolio. However, bear in mind that this involves work and expertise on your part.
The logic is rather simple, you find low-priced homes, buy them and flip them. Once they're beautiful, you sell them for a very high price.
7) Real Estate Crowdfunding
The real estate market sort of adopted the crowdfunding investment strategy. As it's a fairly new and unknown investment concept for most people. However, that doesn't mean it's not brilliant.
If you qualify for this type of property project, then you can join hundreds of other investors in the venture. The good thing is that the investment sums are usually very low. Therefore, almost everyone that has an interest and a little bit of money can join in. You can invest as little as $1000. Another thing you might want to know is that there is no need for accreditation.
Copyright: Unsplash I License: CC0 Public Domain
8) Interval Funds
Interval funds offer a combination of liquid and illiquid real estate investments. Therefore, the managers in the fund can operate with public and private securities. If you're looking for a very diversified investment portfolio then this fund can help you seize that opportunity.
We hope we gave you a few practical ideas on this subject. However, if none of these concepts sound appealing to you then check out:
Hard Money Loans
Real Estate Notes
Home Construction
Debt Crowdfunding
Limited Partnerships And Private Placement
The real estate world is full of possibilities.
This was a guest post by Sam Hoffman, he is a content marketing consultant with Washington Brown who helps their business reach the exact audience. Sam is passionate about research and analytics. He frequently writes about the latest trends in the real estate market.