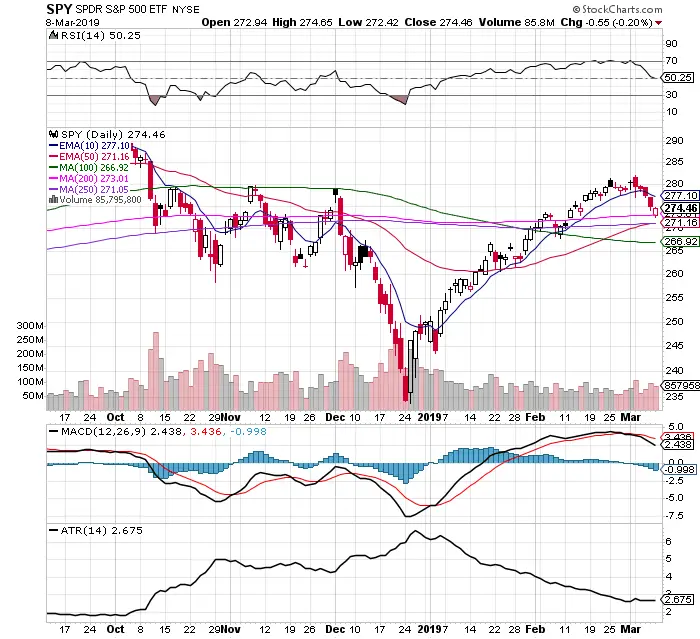 Chart courtesy of StockCharts.com
The chart had a bearish engulfing candle on Monday signaling the swing lower. 

The resistance at $279.59 on November 8th held as end of day resistance with the confluence of the overbought 70 RSI. 

Prices on Friday were the same as on February 5th showing the market has gone nowhere for a month. 

The last three trading days last week were lower higher and lower lows showing a clear swing lower for price. 

The trading range quit declining with the ATR going sideways at 2.65 last week. 

 The MACD continues under its bearish crossunder. 

 The RSI remains on the right side of the chart at 50.25.

The $VIX continues to have end of day resistance at the 200 day SMA on its own chart. 

 $SPY bounced at its 200 day SMA on Friday. 

 (The $SPX S&P 500 Index chart has the 200 day SMA as resistance and is under the 50 RSI in contrast to the $SPY ETF chart holding up at these levels Friday. Not a good sign for bulls).