This is a Guest Post by Jake @TrendSpider. 
In this weekend's analysis, we take a look at the broad market ETF's as the bulls took full control at the end of the week. We take a look at SPY, QQQ, and IWM while using Multi-timeframe analysis, Raindrop Charts(TM), automated settings, and more! Don't miss this weekend's webinar on Sunday at 6 PM EST.
Sunday Chart Show with Anka Metcalf, Founder of tradeoutloud.com
---
SPY: Daily vs. Weekly Chart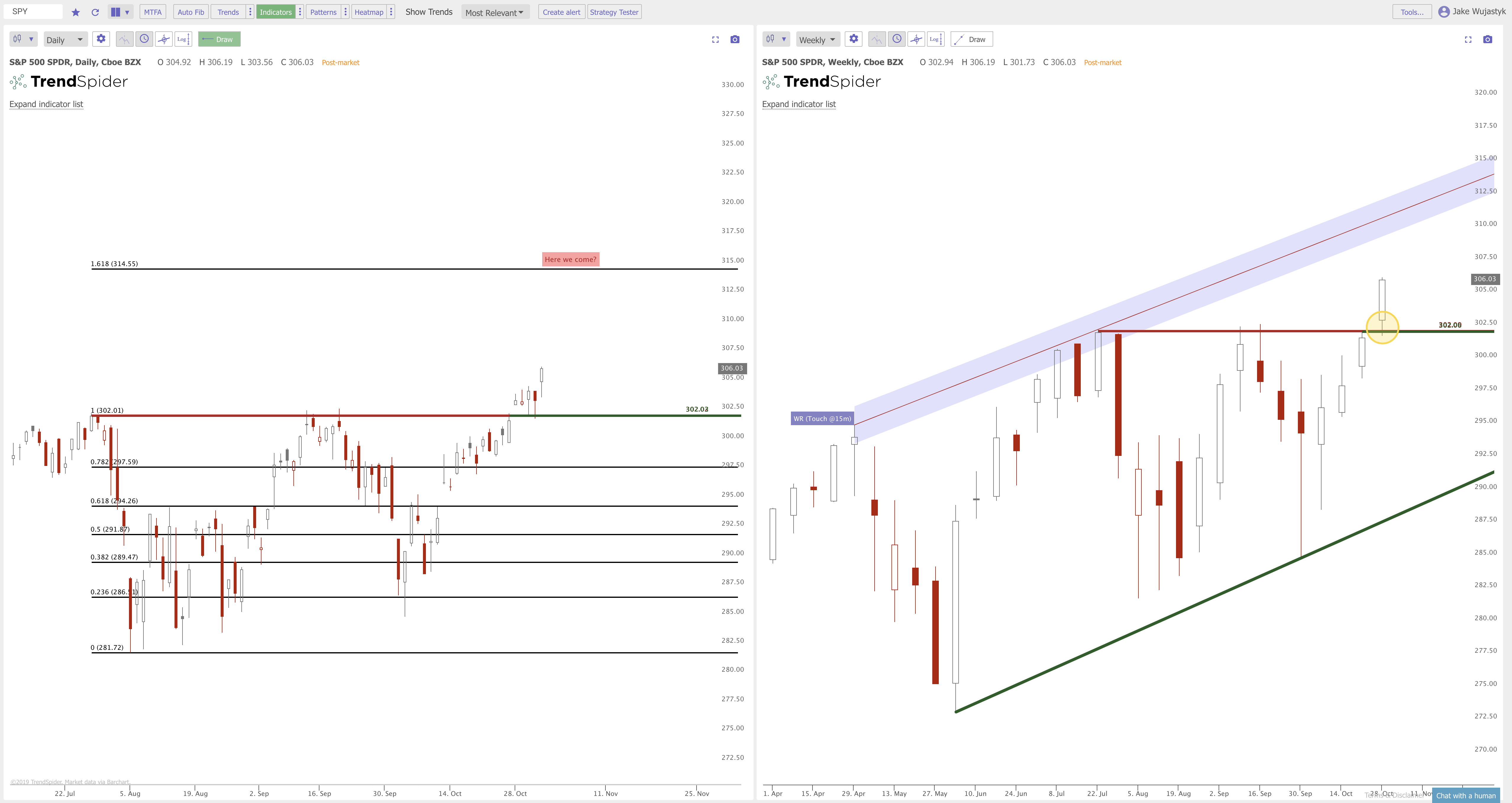 ---
QQQ: Daily vs. Weekly Chart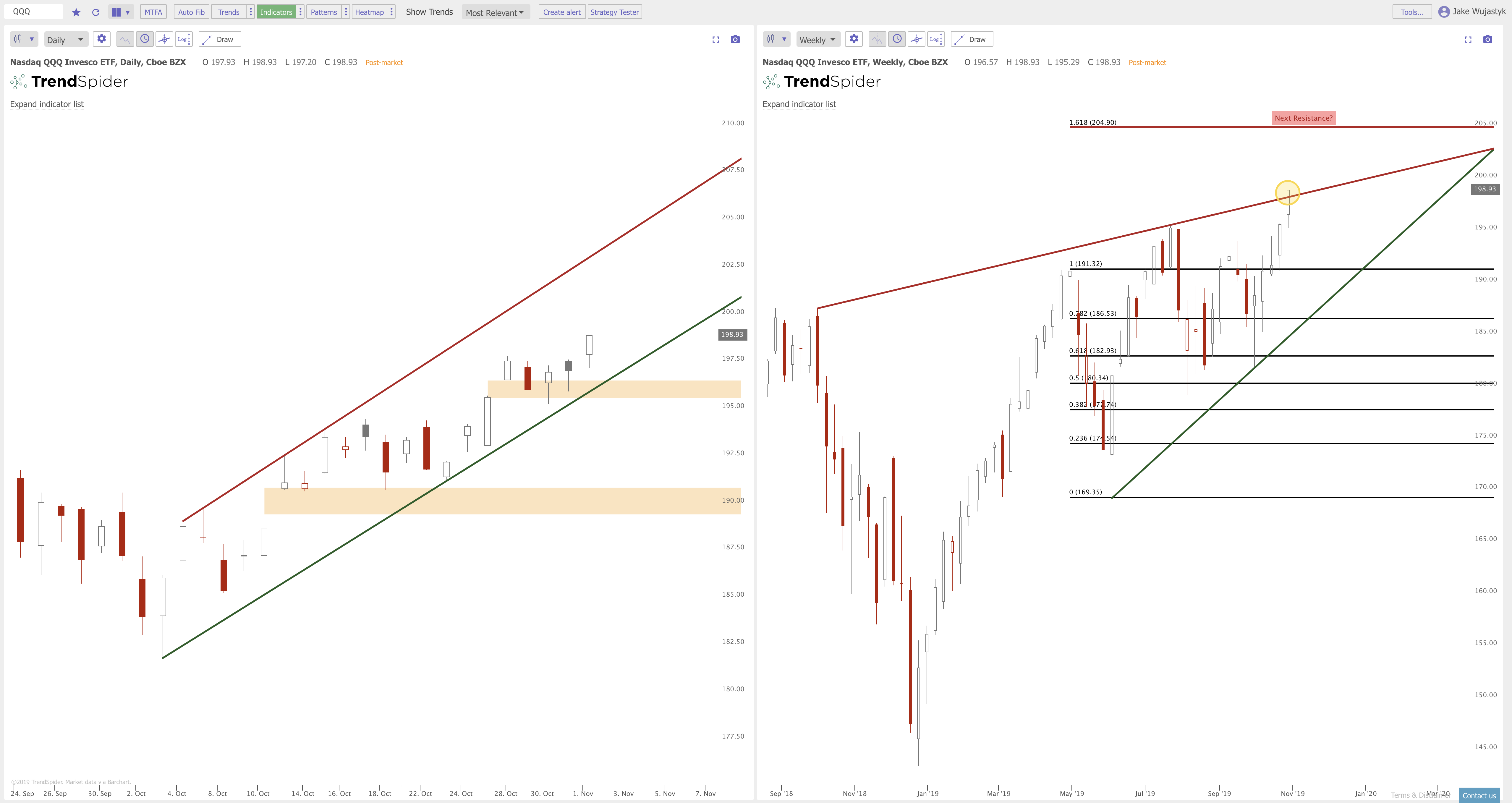 ---
IWM: Daily vs. Weekly Chart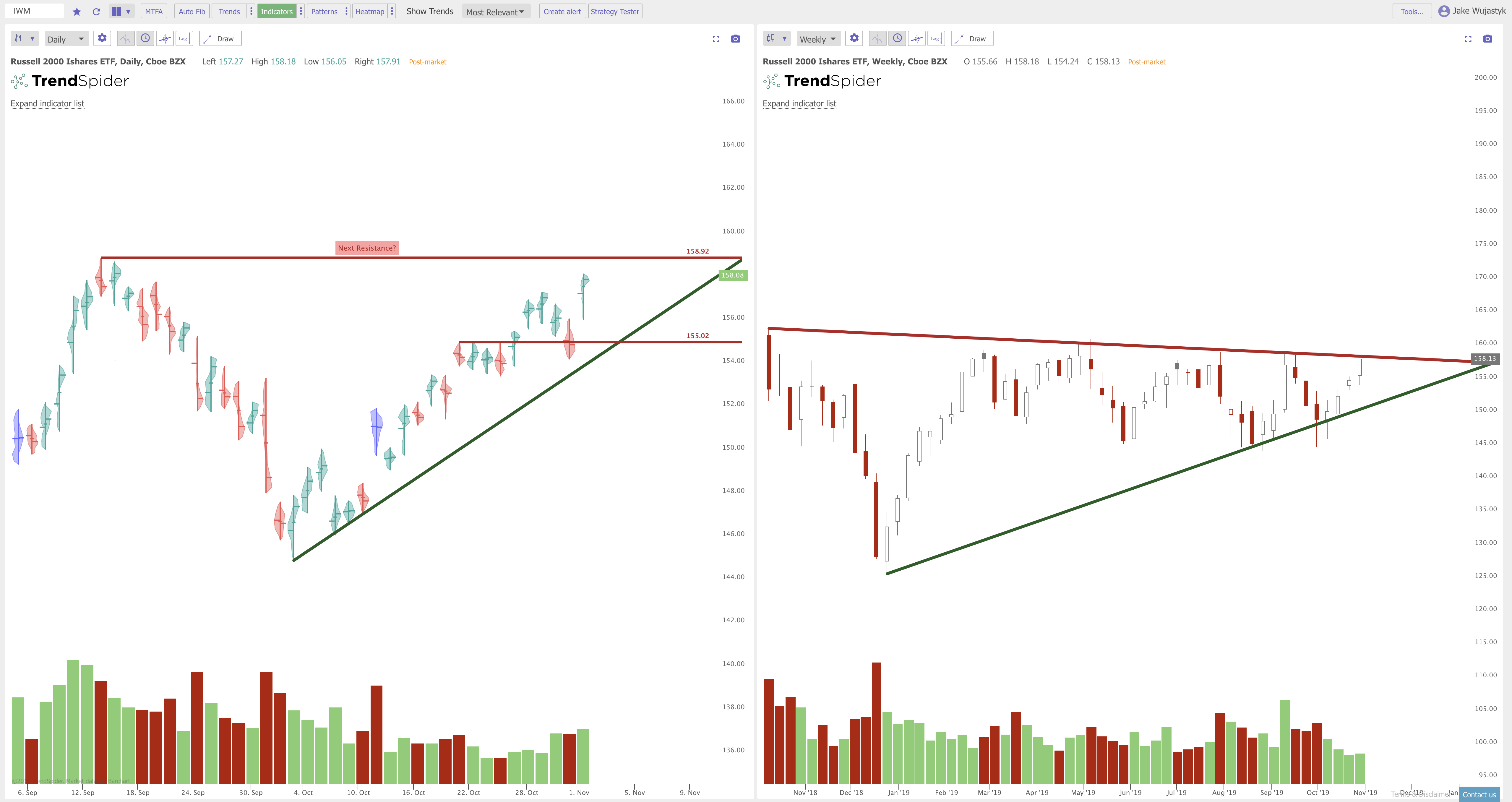 ---
Related Blog Posts
---
Enjoyed this blog? Make sure to click on the links below to follow us on social media for intra-week chart updates:
StockTwits
Facebook
Twitter
LinkedIn
REMEMBER: These are charts that have interesting technical setups based on automated technical indicator analysis included. Charts and analysis provided for educational reasons only. TRENDSPIDER IS A CHART ANALYSIS PLATFORM. IT IS NOT INTENDED TO BE TRADING OR INVESTING ADVICE. ALWAYS DO YOUR OWN DUE DILIGENCE USING MULTIPLE SOURCES OF INFORMATION AND/OR SEEK THE ADVICE OF A LICENSED PROFESSIONAL BEFORE TRADING OR INVESTING. Please read our full risk disclaimer on our website by clicking here.