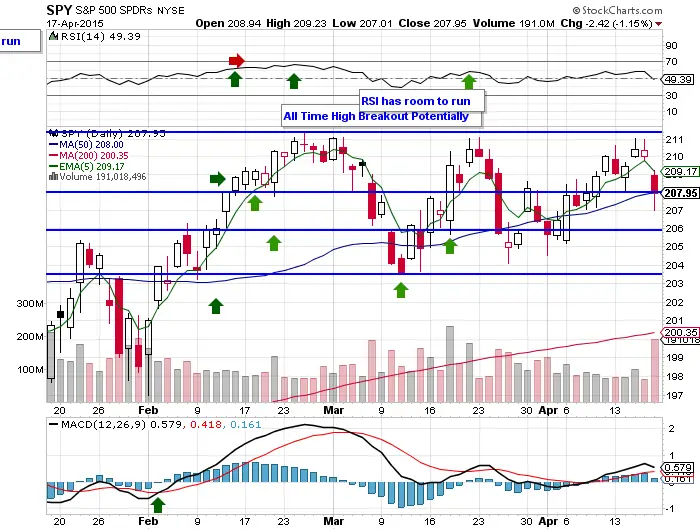 Currently the $211 price level has held as the $SPY resistance on the daily chart.

Friday's resistance was the 5 day ema.

On Friday the 50 day sma almost held as end of day support.

For nine days $SPY has traded in a $207 support/ $211 resistance price range.

With $SPY up only 1.17% for the year big cap U.S. stocks are not under accumulation in 2015.

The stocks in this index are not being distributed, they are being held and swing and day traded.

Both the RSI and MACD are very near neutral giving no momentum signals for a trend either way.

Friday's down move had twice the normal recent daily volume.

Greece's debt default and China's slowing growth are concerning macro traders leading to some risk off moves.

With this tight trading range the market currently favors: selling into strength, buying deep dips, and taking profits while they are there.