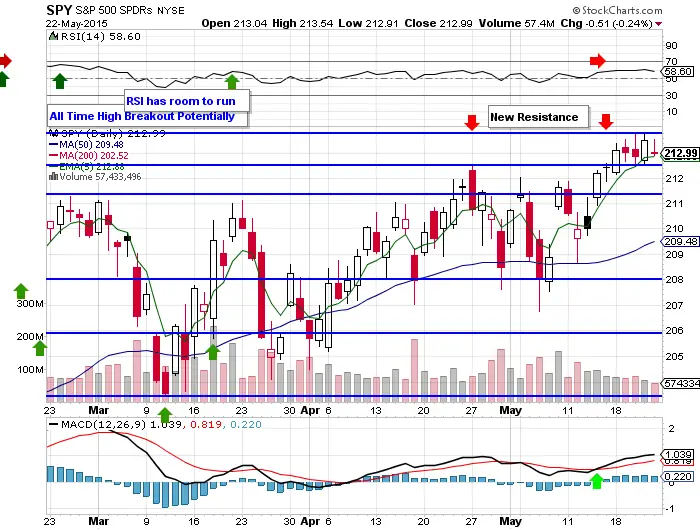 $SPY's  new resistance is at the all time highs of $213.75.
The price level support is at $212.50, a close below this level is one sign of the start of a reversal.
The near term key moving average support is at the 5 day ema, which shows that we have momentum. We have not closed below this line in 6 days.
The RSI has room to run higher at 58.60, which is bullish.
The MACD maintains the  bullish crossover.
Many leading stocks are making nice recoveries from oversold conditions. $FB, $AAPL, $BABA, and $GPRO.
$DIA, $IWM, and $QQQ all confirm bullish strength in the stock market.
All sector ETFs are currently range-bound, showing trading of equities, and not distribution.
Stocks as an asset class are still under accumulation, but the velocity of the money inflows has slowed.
The transportation sector is near oversold levels and nearing a buy point: $IYT.