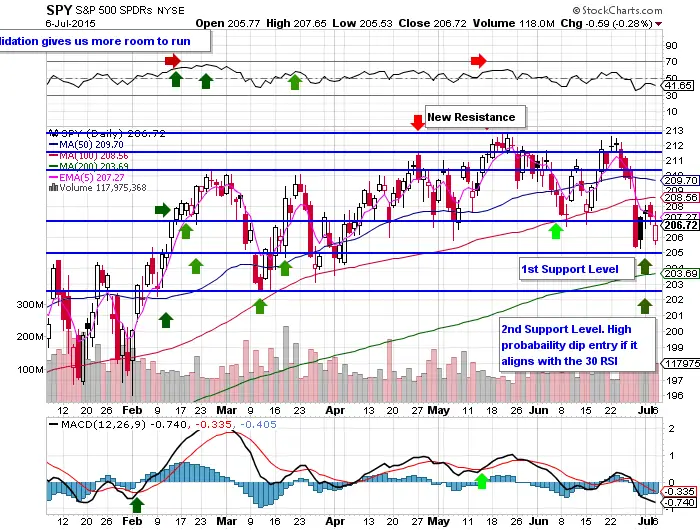 The highest probability oversold dip buying level to enter $SPY based on an oversold oscillator, is a reading of the 30 RSI on the daily chart.
The highest probability dip buying opportunity of a moving average inside a bull market, is the 200 day simple moving average.
The odds of a dip buying signal increases if multiple signals converge near one spot on a chart. There is a potential of this playing out soon on the $SPY chart.
If price gets to this level in the near future, I will be buying aggressively to play the initial bounce.